Westfield News: Forward progress with economic development, shared services in hill towns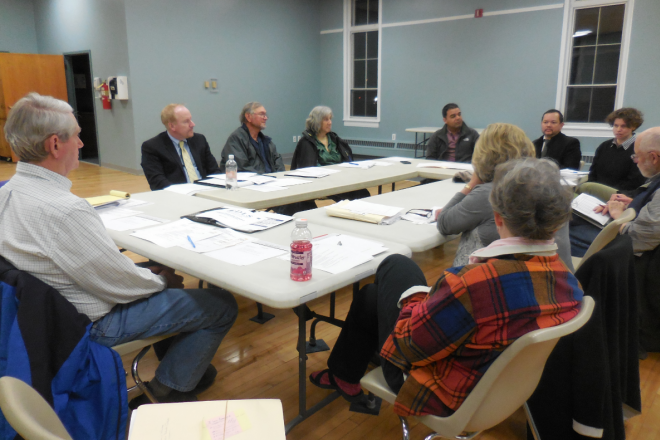 By Amy Porter
The Community Compact signed last year by the six Gateway hilltowns of Chester, Middlefield, Huntington, Blandford, Russell and Montgomery has produced a lot of forward momentum. The Hilltown Collaborative, the group formed to work on the compact's goals of economic growth and shared services met on Thursday in Stanton Hall to work on specifics of several different projects.
Included will be an economic development coordinator with an office in Chester, the lead town for a $100,000 grant that has already been received. Also completed is a review of financial management services in the towns, done by the state Division of Local Services (DLS), a division of the Department of Revenue. Next will be a review of Information Technology (IT) functions in all the towns by the Pioneer Valley Planning Commission (PVPC). The last two are to determine potential for shared services and savings between the towns.
***
The Hilltown Collaborative also put in a request for internal IT assistance, which will begin with a feasibility analysis by Jamie Duran and Molly Goren-Watts of the Pioneer Valley Planning Commission, both of whom were at the meeting.
Goren-Watts said she grew up in Vermont, and enjoyed the ride out. "I understand and connect with the challenges the Hilltown Collaborative towns are facing," she said. Following the review, she said the team will present a range of opportunities and services to the towns.