Western Mass News: More passenger rail service is coming to Springfield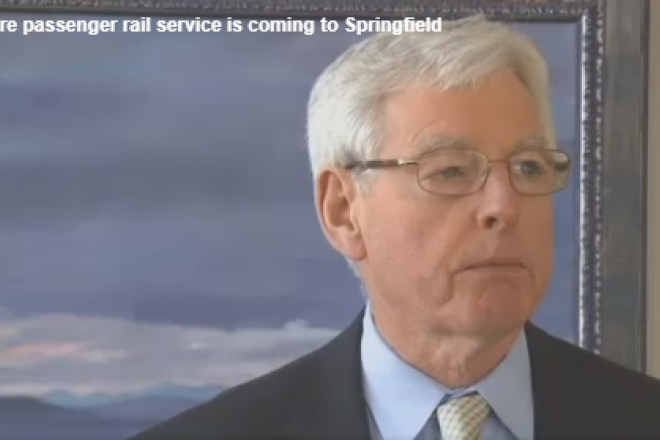 By Ray Hershel
There's some good news for those who like to take the train.
Connecticut Governor Dannel Malloy has announced expansion of passenger rail service from Connecticut to Springfield.
The service we're talking about runs along the I-91 corridor.  It goes from New Haven to Hartford to Springfield and back the other way.
The state and federal governments are spending more than $600 million to link those communities by rail.
"We see it as positive news and a game changer," said Tim Brennan, executive director of the Pioneer Valley Planning Commission. 
Brennan said that the PVPC has been trying to increase train service with some success in recent years.
Doubling the number of trains along the New Haven, Hartford, Springfield corridor is a win-win.
"Our region is heavily north and south, so connecting in New York City is a power economic invigarator, but also long term more complicated, more expensive connection to Boston," Brennan explained.
Brennan said that mobility makes the economy move.
"Wherever a train stops, if you've got reliable, frequent service, there tends to be a spike in terms of development.  We call it, in the jargon, transit orientated development," Brennan noted.
Brennan said that history shows that an area from half a mile to three miles around an active train station  benefits economically through economic expansion and job growth.