Town of Hatfield Housing Production Plan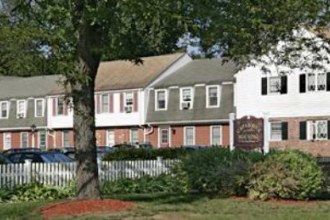 PVPC worked with the Town of Hatfield in 2016 to create a Housing Production Plan. The plan and planning process worked to assess the various needs for housing in the community and set forth an action plan to address those needs. 
 The plan identified the following as fundamental challenges to Hatfield's housing market:
Challenge 1: There are not enough homes available in Hatfield at purchase prices and rents to meet the demand that exists among individuals and families with incomes that meet one or more of the three earnings thresholds established to qualify for affordable housing: "Low Income" up to 80% of Area Median Income (AMI), "Very Low Income" up to 50% of AMI, and "Extremely Low Income" up to and 30% of AMI.
Challenge 2: A significant number of individuals and families living in Hatfield are "cost burdened," which means they pay more than 30% of their income on housing (either mortgage and taxes, or gross rent). At least 45% of renters in Hatfield at cost burdened.
Challenge 3: Construction of single-family homes in Hatfield continues to outpace that of multi-family homes by approximately a 2:1 margin, even though demographic shifts in the town and region's population are toward a younger people with less income to afford larger homes, as well as more people living alone and single parents.
This plan evaluated a wide range of options to address these fundamental housing market challenges. A total of 48 actions were prioritized with respect to their ability to effectively address these challenges, as well as other key issues and opportunities related to housing affordability, housing choice, and access to housing. 
Documents
Town of Hatfield Housing Production Plan
Hatfield's approved Housing Production Plan, which was completed in 2015.

Hatfield HPP.pdf