Springfield Bicycle Pedestrian Advisory Committee Meeting Scheduled to Finalize Springfield's Complete Streets Plan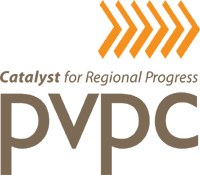 August 25, 2014--Springfield residents are invited to attend the last scheduled meeting of the Springfield Bicycle Pedestrian Advisory Committee (BPAC) Tuesday, August 26 from 5:00 p.m. to 6:30 p.m. at the offices of the Pioneer Valley Planning Commission (PVPC), 60 Congress Street, second floor large conference room. BPAC has been advising PVPC and the Massachusetts Bicycle Coalition (MassBike) in the development of Springfield's Complete Streets Plan as part of LiveWell Springfield, a movement for healthy living (www.livewellspringfield.org).  
The meeting will include an overview of the Complete Streets plan as well as a presentation by MassBike Executive Director David Watson on the role residents can play in achieving a city's bicycling and walking vision.   
Once the plan has been finalized with guidance from the Department of Public Works, there will be an opportunity for the Springfield City Council to adopt a Complete Streets resolution to make the city eligible for pilot funds from the Massachusetts Department of Transportation (MassDOT) to complete some of the city's streets. A Complete Street is a street designed to accommodate all users in a safe, convenient, and comfortable manner. Complete Streets can include sidewalks, bicycle lanes (or other bicycle infrastructure), dedicated bus lanes, pedestrian islands, curb extensions, pedestrian signals, and other elements that add to the comfort and ease of travel. 
LiveWell Springfield is currently being funded by a Community Transformation Grant from the United States Centers for Disease Control and Prevention.
For more information, please contact PVPC's Catherine Ratté, cratte@pvpc.org  or (413) 781-6045.