PVPC Exec. Director Tim Brennan Encouraged by Regional Planning Agency Staff, Local Partners Being Named to Governor Baker's Future of Transportation in the Commonwealth Commission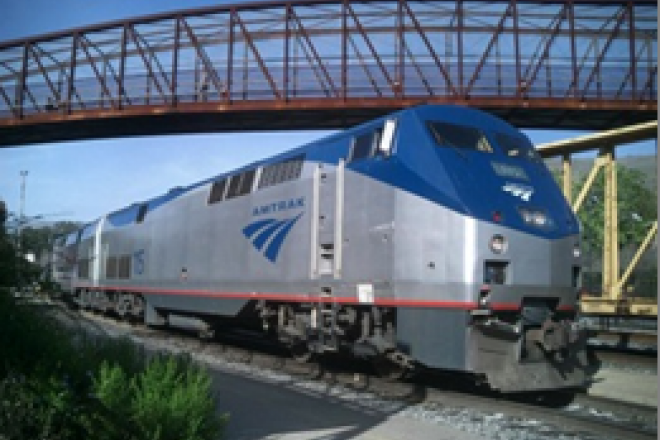 Tim Brennan, Executive Director of the Pioneer Valley Planning Commission (PVPC) saw much potential in this week's naming of the Commission on the Future of Transportation in the Commonwealth's 18 members - appointed by the Baker-Polito Administration - with two fellow Regional Planning Agency staff members, as well as two local partners included.
"Tasked with anticipating the Commonwealth's transportation needs and subsequently identifying potential solutions, the Commission's inclusion of leaders from our fellow regional planning agencies in Metropolitan Area Planning Council's Rebecca Davis and Merrimack Valley Planning Commission's Karen Sawyer Conrad, as well as local Pioneer Valley partners Sandra Sheehan of Pioneer Valley Transit Authority and Mark Melnik, Ph.D of UMASS Amherst's Donahue Institute, bodes extremely promising for Western Mass and the Commonwealth at large," said Brennan. "We are confident this capable group of Commission members will echo our calls for strong regional transit funding, a modern and connected statewide passenger rail system, mechanisms to allow greater regional decision-making on transportation revenues clearly needed for road, bridge and transit improvements, as well as thoughtfully embracing the many other innovative means of getting people from Point A to Point B that will rapidly emerge in the coming decade."
The Metropolitan Area Planning Council, Merrimack Valley Planning Commission and Pioneer Valley Planning Commission are all members of the 13-agency group known as the Massachusetts Association of Regional Planning Agencies (MARPA) who collectively serve as catalysts of regional progress for all 351 cities and towns of the Commonwealth through enabling state legislation.
The Pioneer Valley Transit Authority is the state-designated regional transit authority for its 24 member cities and towns and it works closely with the PVPC to ensure equity and efficiency in their service delivery and a reduction of the transportation sector's carbon footprint in the Valley.
UMASS Amherst's Donahue Institute - while a statewide resource - has worked closely with the PVPC on a myriad of projects to produce the research and data necessary to make informed decisions as a region.