Commonwealth Opinion: Sound lessons from Seattle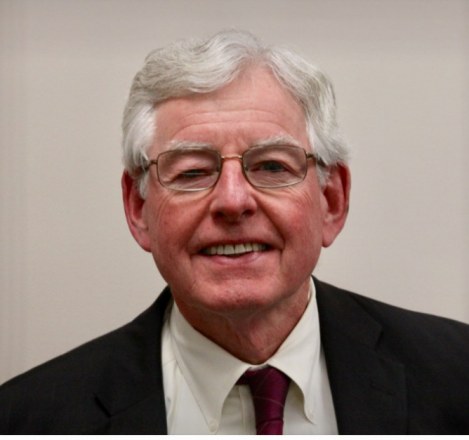 By Kathryn Carlson, Director of Transportation at A Better City and Tim Brennan, PVPC Executive Director
Massachusetts is abuzz with talk about whether Amazon might choose one of our communities for its second North American headquarters. Just days after Amazon announced a nation-wide search for "HQ2," we visited the company's longtime home, Seattle, with a delegation of more than a dozen Massachusetts leaders.
This study tour – funded by the Barr Foundation to see how another region is approaching transportation – was an eye-opener for our group of civic, government, mobility, environmental and housing leaders.
What we learned in two full days of meetings with planners, transportation agency leaders, real estate developers, experts, and advocates in the Puget Sound region can be applied to our transportation and housing challenges in Massachusetts, whether or not Amazon's HQ2 ends up in the Commonwealth.
Seattle is encouraging smart, sustainable, efficient and equitable transportation choices. We should be aggressively doing the same in Massachusetts because it's the right thing to do for the businesses – and people – who are already here.
The takeaways are compelling, starting with the economic backdrop. The Sound region is booming: 9.5 percent population increase in the last six years and over 2 percent job growth in the last year alone. Fueled by growth – with a mix of startups and other large employers, such as Microsoft and Boeing – Seattle has embraced the challenge of moving millions of people every day, while focusing on improving the everyday experience of commuters, today and for decades in the future.
We saw some important similarities, and key differences in how Washington state and Massachusetts approach mobility challenges. Both states are economically driven by a major metropolitan area. Both have thriving coastal regions, with a history of water transport to complement roadways, public transit, biking and walking. Both states combine an embrace of technology with a tradition of industry, and have a culturally aware, diverse population from all over the country and the world.
We also witnessed severe traffic congestion problems across the Seattle region – sound familiar? Persistent gridlock in Seattle has motivated elected officials and residents to plan and pursue a bold new vision of their collective future.
Invest for tomorrow. No taxation system is perfect, but Washington is making its work for the future. Although there's no state income tax, the state gas tax is more than 49 cents per gallon, (double that of Massachusetts) and the sales tax tops 10 percent in some areas. And Sound Transit has its own taxation authority. Together, the region is investing in mobility, whether through transit expansion, protected bike lanes, freight, and even their own Big Dig, the SR-99 tunnel.
Manage congestion. Seattle traffic can be horrendous. No region can pave its way out of gridlock, so Seattle is experimenting with variable pricing that changes with time of day or in reaction to real-time levels of congestion, while building out the public transit system to move the region's workforce with sustainable and affordable transportation options.
Put equity on the front burner. The Puget Sound region is being transformed in a way that threatens to displace many residents because of housing costs and redevelopment. Maintaining affordable housing and transportation is critical, so the Growth Management Act provides protection, along with diligence by public officials dedicated to equity and advocates for equity and affordability, while an innovative low-income fare program (ORCA LIFT) aims to keep transportation affordable to those who need it the most.
Work together. Different units of government collaborate on services and solutions – city, county, regional and state. And businesses leaders, advocates and regional leaders are at the table. There will always be turf issues and political drama, but we witnessed a strong theme of collaboration to deliver results.
Experiment and innovate. Seattle embraces pilot programs as a way to learn and get results. A great example is its brand-new "dockless" bike-share program. After their station-based system collapsed, the city received unsolicited proposals dockless bike sharing. These were tweaked and approved, and in only six months, Seattle has the second highest number of shared bikes of any city in the United States, with three vendors competing on price, features and service. It's also revenue positive for the city.
Viewed through the lens of housing, transportation, politics, and governance, there are some takeaways for Massachusetts in how we can better prepare for a strong future:
Plan for growth. The Seattle area has enormous demand for housing, and, like Boston, struggles to ensure affordability. We learned that the State of Washington's  Growth Management Act (in law since 1990) compels a forward-looking plan at every level of government, so that the region's housing, transportation, land use and service delivery have a framework for success.
Destigmatize transportation choices. Every type of person uses every mode of travel. And most use two or more in a typical day. People who choose bus, rail, cycling and walking represent a true cross-section of the public, because the options are generally reliable and clean. In transportation-speak, the Seattle region has many "choice riders" – for example, professional workers who commute by bus because it's convenient, comfortable and efficient.
Promote safety. Vision Zero – striving for no traffic fatalities – is taken to heart. During a walking tour of Downtown, we saw how the Seattle Department of Transportation is adding miles of protected bike lanes, dedicated bike traffic signals, and is aggressively implementing the lessons of a comprehensive bike/pedestrian safety analysis, recognizing the urgency of safety upgrades when so many people compete for limited pavement.
Give voters a say. This past November, metro Seattle voters in the Puget Sound region approved a transformative $54 billion expansion for Sound Transit that will significantly build out a light rail system and express bus service to accommodate tomorrow's needs. That's not unique; many states offer voters the opportunity to direct tax dollars to local and regional transportation projects, so that the public is accountable for approving long-term investments.
Read the full Commonwealth Magazine opinion piece here
Continuing, Comprehensive, and Cooperative Planning Process
Average Annual Daily Traffic
American Association of State Highway and Transportation Officials
Advisory Council on Historic Preservation
Americans with Disabilities Act (1990)
Alternative Fuel Vehicles
American Heritage Rivers Initiative
American International College
Association of Metropolitan Planning Organizations
American Planning Association
Aquifer Protection District
American Recovery and Reinvestment Act (of 2009)
Automatic Traffic Recorder
Average Vehicle Ridership
Barnes Aquifer Protection Advisory Committee
Business Improvement District
Board of Appeals (or Adjustment)
Berkshire Regional Planning Commission
Bureau of Transportation Statistics
Clean Air Act Amendments of 1990
Commercial Area Revitalization District
Community Action Statement
Central Business District
Cooperating Colleges of Greater Springfield
Community Development Action Grant
Community Development Block Grant
Centers for Disease Control
Community Development Corporation
Community Development Fund
Community Development Plan
Community Economic Development Assistance Corporation
Community Economic Development Assistance Corporation
Comprehensive Economic Development Strategy
Community Enterprise Economic Development
Citizen Housing and Planning Association
Community Housing Development Organizations
Capital Improvement Inventory System
Capital Improvements Plan (or Program)
Congestion Mitigation and Air Quality Improvement Program
Congestion Management Process
Central Massachusetts Regional Planning Commission
Consolidated Metropolitan Statistical Area
Commonwealth Procurement Access and Solicitation System
Community Preservation Act
Citizen Planner Training Collaborative
Capitol Region Council of Governments
Community Service Block Grant
Department of Conservation and Recreation
Department of Environmental Protection
Division of Employment and Training
Department of Housing and Community Development
Direct Local Technical Assistance
Department of Energy Resources
Department of Transportation
Department of Public Works
Developments of Regional Impact
Production of affordable housing across a broad range of incomes 
Economic Assistance Coordinating Council
Economic Development Administration
Economic Development Council
Economic Development District
Economic Development Data and Information System
Economic Development and Industrial Corporation
Environmental Impact Report
Environmental Impact Statement
Environmental Notification Form
Economic Opportunity Area
Executive Office of Administration and Finance
Executive Office of Economic Affairs
Executive Office of Elder Affairs
Executive Office of Energy and Environmental Affairs
Executive Office of Labor and Workforce Development
Environmental Protection Agency
Environmental Site Assessment
Functional Classification (of roadways)
Federal Housing Administration
Federal Highway Administration - An agency of the United States Department of Transportation that provides financial and technical support to each state for constructing, improving, and preserving America's highway system.
Federal Highway Administration
Franklin Regional Council of Governments
Federal Transit Administration
Geographic Information System - A system for capturing, storing, analyzing and managing data and associated attributes which are spatially referenced to the earth.
Geographic Information System
Global Positioning System
Holyoke Community College
Housing Development Support Program
Home Modification for Individuals with Disabilities Loan
Historic Overlay District
Homeownership Opportunities Program
Housing Preservation Grant
U.S. Department of Housing and Urban Development
Intermodal Surface Transportation Efficiency Act of 1991
Intelligent Transportation Systems
Job Access and Reverse Commute
Jacob's Ladder Scenic Byway
Joint Transportation Committee
Limited English Proficiency
Low Income Home Energy Assistance Program
Low Income Housing Tax Credit
Local Option Transportation Tax
Local Pavement Management System
Local Technical Assistance
Massachusetts General Laws
Hazardous waste cleanup regulations
Uniform procurement law for local governments
Planning/comprehensive permits
Smart growth zoning and housing production
Smart growth school cost reimbursement
Moving Ahead for Progress in the 21st Century
Metropolitan Area Planning Council
Massachusetts Association of Regional Planning Agencies
Massachusetts Department of Transportation
Massachusetts Geographic Information System
Minority Business Enterprises
Massachusetts Development Finance Agency 
Massachusetts Environmental Policy Act
Massachusetts Geographic Information Council
Massachusetts Historical Commission 
Massachusetts Housing Partnership
Massachusetts Industrial Finance Agency
Municipal Incentive Grant
Massachusetts Municipal Association
Massachusetts Office of Business Development
Massachusetts Office on Disability
Memorandum of Understanding
Metropolitan Planning Organization
Metropolitan Planning Organization
Montachusett Regional Planning Commission
Metropolitan Statistical Area
Manual of Uniform Traffic Control Devices
Martha's Vineyard Commission
Merrimack Valley Planning Commission
Massachusetts Water Resources Authority
National Association of Regional Councils
New England Association of Regional Councils
National Historic Preservation Act of 1966 (as amended)
Neighborhood Housing Services program
National Highway Traffic Safety Administration
Northern Middlesex Council of Governments
Nantucket Planning and Economic Development Commission
National Pollutant Discharge Elimination System 
National Trust for Historic Preservation
National Transportation Safety Board
Old Colony Planning Council
Overall Condition Index (Pavement)
Open Space and Recreation Plan
Priority Development Fund
Purchase of Development Rights
Peak Hour Traffic (or Trips)
[Metropolitan] Planning Funds
Pavement Management System 
Primary Metropolitan Statistical Area
Pavement Management Users Group
Public Participation Process
Planned Unit Residential Development
Pioneer Valley Regional Brownfields Cleanup Revolving Loan Fund
Pioneer Valley Transit Authority
Quaboag Valley Community Development Corp.
Rental Development Action Loan
Regional Employment Board
Regional Education and Business Alliance
Regional Economic Models, Inc.
Request for Qualifications
Regional Greenhouse Gas Initiative
Regional Pavement Management System
Regional Transit Authority
Regional Technology Corporation
Regional Transportation Plan
Safe, Accountable, Flexible, Efficient Transportation Equity Act: A Legacy for Users
Small Business Administration
Supplier Diversity Office 
State Implementation Plan (for air quality)
Sustainable Knowledge Corridor
Statewide Planning and Research Funds
Southeastern Regional Planning and Economic Development District
Springfield Technical Community College
Statewide Transportation Improvement Program
Surface Transportation Program
Targeted Brownfields Assessment
Transportation and Community System Preservation [Pilot Program]
Transportation Demand Management
Transfer of Development Rights
Transportation Equity Act for the 21st Century
Transportation Improvement Program
Traditional Neighborhood District
Transit Oriented Design (or Development)
Transportation Research Board
Transportation Systems Management
University of Massachusetts
University of Massachusetts Donahue Institute
Unified Planning Work Program
Urban Revitalization Development Grant
U.S. Department of Agriculture
U.S. Department of the Interior
U.S. Fish and Wildlife Service
Underground Storage Tanks
Volatile Organic Compound
Ware Adult Learning Center
Weatherization Assistance Program
Women-owned Business Enterprises
Western New England University
Water Quality Management Plan
Westfield River Watershed Association
Westfield River Wild & Scenic Advisory Committee
Water Supply Protection [District]
Westfield State University
Zoning Board of Adjustment (or Appeals)