Chicopee Parent Perspectives Sought on Middle School Substance Abuse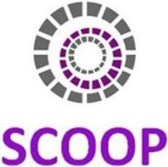 The SCOOP Coalition and the Springfield Department of Health and Human Services are sponsoring a parent survey to learn more about your opinions and concerns regarding teenage alcohol and drug use in our community. This survey is for parents or guardians who have middle school aged children living in Chicopee. We value your honest responses.
This survey is anonymous. Your responses cannot be traced back to you. We will use this information to create programs and activities that strengthen Chicopee youth and families. The information will also help the Coalition develop strategies that are well-matched to our specific community.