Boston Globe: Transit in rural communities is a rising concern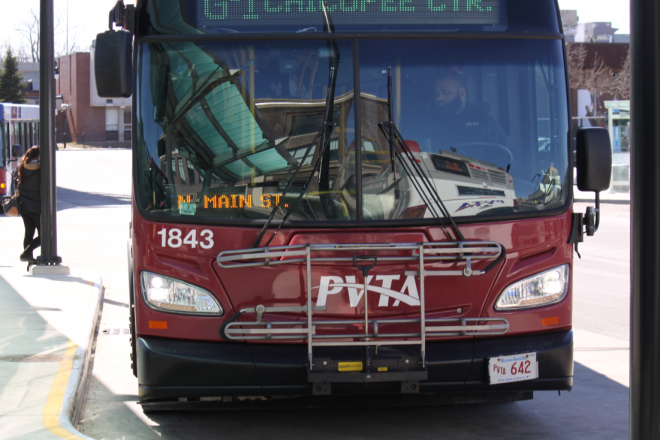 By Adam Vaccaro
Out in Franklin or Berkshire counties, on the wide-open roads of rural Massachusetts, you probably picture cars, pickup trucks, and more cars. Just not your traditional city bus.
Figuring out how to run mass transit over large, sparsely populated areas has long been a challenge. But state and local officials, and some transit activists, are trying to get the issue more attention.
Improving transit in rural areas is one of the many recommendations in a sweeping report about transportation in Massachusetts, submitted to Governor Charlie Baker just before the holidays. But the report noted the difficulty of the task.
---
But in rural areas, the more urgent need for transit is driven by demographics, especially a greater number of elderly people in need of a ride, said Pat Beaudry, a spokesman for the Pioneer Valley Planning Commission.
"We're seeing the issue of rural transportation really rising to the top recently, which has a lot to do with the aging demographics of rural Massachusetts in conjunction with a decline in services and amenities offered in those communities necessitating further travels than before," Beaudry said.
---
The report to Baker, meanwhile, was low on specific solutions, though hinted at several. It said the state should install high-quality broadband Internet in underserved areas, which would make it easier for ride-hailing services such as Uber to "supplement" existing bus services.
It also suggested various providers of transportation — from the regional bus systems to local councils on aging — work together on regional transportation plans.