Annual State of the Region Conference Slated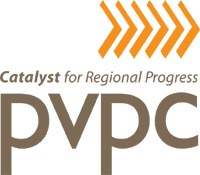 The New England's Knowledge Corridor Partnership's annual State of the Region Conference will be held on Friday, June 13, 2014, from 7:45 a.m. to 10:45 a.m. at the Sheraton Hotel at Bradley International Airport in Windsor Locks, Conn.
The program's centerpiece will be an action agenda for sustaining the interstate region's economic competitiveness. New England's Knowledge Corridor extends along the I-91 corridor from New Haven, Conn., through Hartford and Springfield, to Greenfield, Mass. The agenda is the result of a three-year, multi-million-dollar study funded by the U.S. Department of Housing and Urban Development.
Keynote speaker will be Steven Wray, executive director of the nationally recognized regional collaborative, the Economy League of Greater Philadelphia. Other highlights include the presentation of the region's annual "InternHero" Awards, the introduction of the New England's Knowledge Corridor Partnership's new marketing-branding campaign, and an update on developments across the region.
New England's Knowledge Corridor Partnership, formerly the Hartford-Springfield Economic Partnership, was founded in September 2000 with the support of the governors of Connecticut and Massachusetts. NEKC is an interstate collaborative of 28 regional economic development, planning, business, tourism and educational institutions with a shared interest in advancing the region's economic progress. The area transcends political boundaries, comprising New Haven, Hartford, Middlesex, and Tolland counties in Connecticut and Hampshire, Hampden and, Franklin counties in Massachusetts. The region is linked by a shared industrial history, economy, and workforce, as well as key features such as Bradley International Airport, rail lines, Interstate 91, and the Connecticut River. The NEKC Partnership markets the region as "New England's Knowledge Corridor," emphasizing the area's rich history of innovation, invention and world-class educational assets. For more information, visit www.KnowledgeCorridor.org.