City of Easthampton Housing Production Plan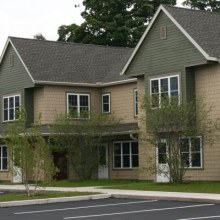 PVPC worked with the City of Easthampton in 2014 to create a Housing Production Plan. The plan and planning process worked to assess the various needs for housing in the community and set forth an action plan to address those needsThe City's two main challenges are that there is limited land left to develop in Easthampton and redevelopment of existing buildings or areas, such as in the mill area, may face parking constraints and limited public and private financing opportunities for larger scale projects. The Plan recommends 45 actions to address these two challenges as well as other key issues and opportunities related to housing affordability, housing choice, and access to housing. 
Documents
City of Easthampton Housing Production Plan
Easthampton's approved Housing Production Plan, which was completed in 2014.

Easthampton HPP.pdf