Clean Energy/Climate Action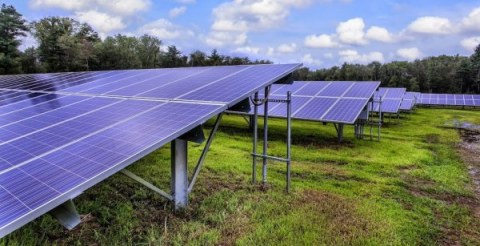 PVPC is supporting and facilitating a number of initiatives to advance clean energy, energy efficiency and climate action in our region. These include: supporting Green Communities certification and advancing communities' Energy Reduction Plans via grant writing assistance and other technical assistance; facilitating both community and regional Climate Action planning, including vulnerability assessments and Greenhouse Gas emissions inventories; advancing implementation of our regional Climate Action/Clean Energy Plan; collaborating on Commonwealth of Massachusetts goals of generating an ever increasing percentage of our energy from clean, safe, sustainable sources; promoting Electric and other Zero Emissions vehicles;facilitating the creation of a region-wide electric vehicle charging station plan, and facilitating energy efficiency initiatives in buildings and street lights.
For information on PVPC's Clean Energy/Climate Action projects and initiatives, contact Catherine Ratté by email cratte@pvpc.org or call 413-781-6045.
Clean Energy and Climate Action Plan
Completed in 2014, the regional Climate Action and Clean Energy Plan aims to identifying the steps that communities and regional groups can take to both reduce the greenhouse gas emissions in the region and adapt to expected disruptions in climate patterns. This plan builds upon the previous Clean Energy Plan. 
Clean Energy Plan

Completed in 2008, the regional Clean Energy Plan had four goals: reduce energy use, replace fossil fuels with clean energy, reduce GHG emissions and create green jobs. The plan was updated in 2014.