Hampden County Community Health Assessment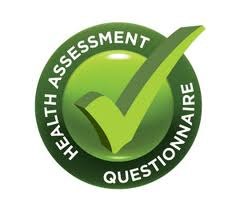 The Pioneer Valley Planning Commission in conjunction with the Oversight Committee of the Hampden County Shared Public Health Nurse program, through funding from the Massachusetts Executive Office of Administration and Finance Community Innovation Challenge grant program, has engaged Ready EDI and Associates, a local consulting group, to conduct a community health assessment for twelve Hampden County municipalities: the City of West Springfield and the towns of Blandford, Tolland, Granville, Southwick, Montgomery, East Longmeadow, Ludlow, Hampden, Monson, Brimfield, and Palmer.
Your input is very valuable and we invite you to complete our community health assessment survey.  The community health assessment will aid in identifying unmet health needs that can be addressed by local public health boards and other health initiatives occurring within the region. The assessments focuses on community health conditions, as well as health care access issues, and is organized around five prevalent health sectors:
Chronic Diseases - (Cancer, diabetes, asthma/COPD, hypertension, heart disease, etc.)
Infectious Diseases – (Lyme disease, STDs, influenza, food-borne pathogens, etc.)
Environmental and Occupational Health – Asthma, workplace, etc.
Health Related Behaviors- opiate use, mental health, obesity rates, teen pregnancy, etc.
Injury and Violence - Adolescent suicide, domestic violence reports, elder abuse, etc.
For any questions regarding this assessment, please contact principal investigator of Ready EDI, Thomas Taaffe at tomtaaffe@gmail.com. Or Contact PVPC Municipal Services Coordinator Joshua A. Garcia at jgarcia@pvpc.org.