PVPC: Massachusetts Rural Policy Advisory Commission Puts Pen to Paper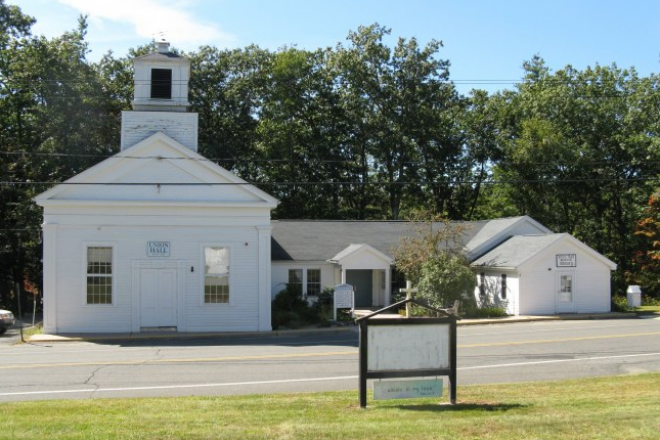 For the past year, Franklin Regional Council of Governments (FRCOG) Executive Director Linda Dunlavy has helmed the Regional Policy Advisory Commission (RPAC). Convened initially on rural housing needs by the Massachusetts Housing Partnership and rural people across Massachusetts, it quickly became obvious that there are far more issues at play in the challenges facing rural communities and that a larger effort should be undertaken.
RPAC's 2015 creation via state law was championed by State Representatives Steve Kulik (retired) and Sarah Peake. The legislation establishing RPAC defines rural as less than 500 residents per square mile - including nearly 170 of the Commonwealth's 351 cities and towns from the Berkshires to the Cape with plenty of representation in the Pioneer Valley, Central Mass., and Southeast Mass. in between. Its current House and Senate appointees are Rep. Paul Mark of Peru and Corrine Fitzgerald, a realtor in Greenfield, respectively. In addition to FRCOG's being represented by Dunlavy, eight other regional planning agencies are represented on RPAC including PVPC's Vice Chair and rural policy enthusiast Judy Terry of Chesterfield.
According to Dunlavy, the first few years were spent seeking to understand what issues were unique to rural Massachusetts. Their findings included population decline, aging population, older housing stock, and limited broadband and cell service - all of which impact economic development capacity, which furthermore impacts quality of life issues like the ability to provide good municipal services and resources.
Currently the RPAC is writing a Rural Policy Plan, having spent last November and December in nearly a dozen listening sessions to test the Commission's thinking. Based on that input they determined 15 focus areas for the plan to explore.
This effort is happening despite the fact that the Commission is not funded nor staffed by the Commonwealth. Currently Regional Planning Agencies and Commission members are stepping up to author assigned focus area sections using a template describing the problem, providing best practices from across the Commonwealth and United States, and then make recommendations on policy and funding that will improve the conditions of that given focus area. 
PVPC has taken responsibility for working on the issue areas of roads and bridges, as well as alternative modes of transportation, while FRCOG is drafting sections on housing, water and sewer, municipal government constraints, and broadband access.
RPAC hopes to use their July meeting to prioritize all of the recommendations for the 15 focus areas and then package up the plan to get it into the hands of state elected officials to tee up some legislative action for the beginning of the second year of their two-year session. This advocacy effort will be led primarily by the Rural Legislative Caucus - which boasts 28 legislators across the Commonwealth who hope to begin the process of implementing policies and budgetary efforts outlined in the plan.
One policy proposal already put forward by the Rural Caucus has been calling for the creation of a Massachusetts Office of Rural Policy that would be staffed within state government and be tasked with advancing both small, yet impactful actions, as well as more sweeping policy changes that will benefit all rural communities across the Commonwealth.
Interested parties can review the draft chapters HERE and provide feedback.