Public Invited to Celebrate the Chicopee River and Its Tributaries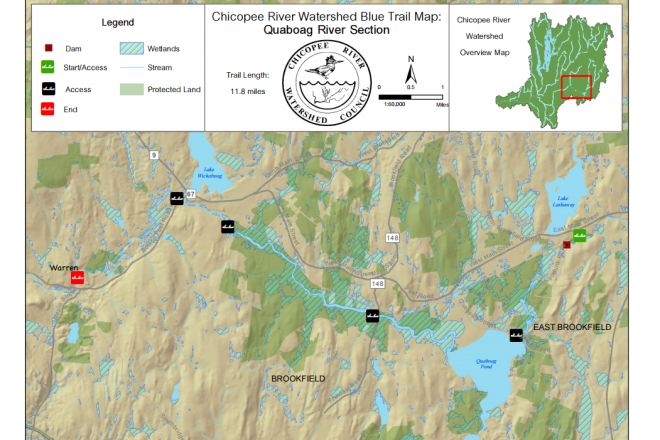 Presentation to Include Stormwater Management's Impact on Local Waterways
Two upcoming events hosted by the Pioneer Valley Planning Commission (PVPC) and Chicopee 4Rivers Watershed Council (C4RWC) in Chicopee and Ludlow will celebrate an opportunity for area residents to better understand the health of our local rivers and streams, as well as get a chance to explore and enjoy the lower Chicopee River.  
The public is invited to Szot Park at the Front Street entrance at 10 AM and Ludlow's Randall Boys & Girls Club on Sportsman Road at 1:30 PM, both on Saturday, June 3rd.
A special presentation on water quality sampling results relating to stormwater will be discussed with participants, as well as actions and designs to help further improve water quality and enjoyment of the river. Some actions can be done by average citizens at home, while, others involve larger scale efforts.
C4RWC will also share a vision for paddling trails, maps and guides for the lower river as a means to help people explore this wonderful resource.
As the weather warms and more people return to our local rivers - enjoying more water based recreation - this is a special opportunity.
These events are free and sponsored by the Chicopee 4Rivers Watershed Council, the Pioneer Valley Planning Commission, and funded through 604b Water Quality Grant from MassDEP.