Planning for the worst: Climate change the theme of Pioneer Valley municipal and business summit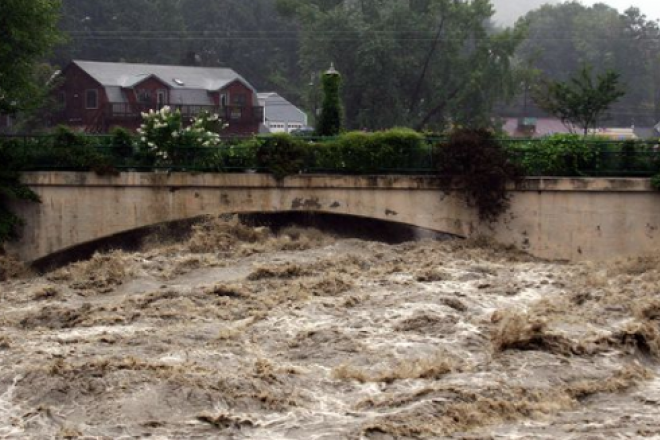 By Jim Kinney, Springfield Republican
Floods, droughts, wildfires and snowstorms will all get worse and more frequent because of global climate change, planners warn, and towns and cities in the Pioneer Valley must start getting ready now.
"A fundamental point is just how serious climate threats are to the Pioneer Valley and the implications for vulnerable populations," said Larry Field, deputy director of the Massachusetts Smart Growth Alliance, comparing the coming natural disasters to the devastating Hurricane Irene that flooded communities back in 2011.
The Massachusetts Smart Growth Alliance and the Pioneer Valley Planning Commission will host 13 or more municipal officials and others from around the region Thursday for a summit to discuss "Strategies for thriving in an era of climate crisis and inequality." The event at Gateway City Arts, 92 Race St., Holyoke, begins at 8 a.m.
Scientists project that Western Massachusetts could face a hundred-year flood every two or three years by 2025 as the planet continues to heat up and the weather becomes more unstable, Field said.
"In 2017 alone, there was an estimated $307 billion in damage to real estate in the United States from storms and natural disasters," Alliance Executive Director André Leroux said in a news release. "And poor communities were the hardest hit. Strengthening those neighborhoods now will save money down the road."
For example, Field said roads and bridges must be built differently. Hospitals, fire departments and utilities must be ready. Housing stock, factories and farms must be ready.
Towns and cities must break down the "silos" that govern most decision making and get planners, engineers and health officials all on the same page, Field said.