Hacking to Help Our Valley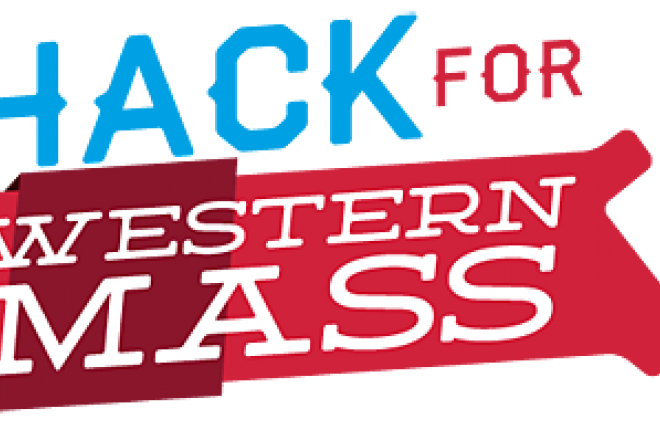 Guest authored by Marla Michel
In early June, a really cool thing happened in the Pioneer Valley:  a civic hackathon.
I know what you're thinking.  "Hackathon?  What's that?"  Don't be scared.  The FBI is not going to come get you because you said the word.
A hackathon is a gathering of technically skilled people who come together to solve problems and learn from each other.  Hackathons are often focused around creating new IT companies or smartphone apps.  But ours – the Hack for Western MA – was different because its theme was civic hacking.
You need to get over the use of the word, "hacking."  Although I learned during a side conversation with ParagusIT's  Delcie Bean before he delivered the keynote to the group gathered at the UMass Center in Springfield that the term "hacking" was likely to be omitted from forthcoming MA K-12 IT curriculum recommendations, many benevolent coders use the term affectionately.
Once you embrace the term, embrace this:  more than 80 people gathered for a weekend to support more than ten regional non-profit organizations (from Franklin, Hampshire and Hampden counties!) to help them solve a technical challenge that would help them do their meaningful work better.  There was also a very well attended youth hackathon where children were guided in using computer technology in a constructive way.  At the end of the weekend, all of the non-profits got full or partial solutions and came away with new knowledge about how to use technology.  They also got people who were willing to stay with their solutions post-hackathon to see them fully implemented. And, there was no invoice.  It was donated to them simply because the people participating are generous with their knowledge and love the Pioneer Valley.
As I sat in the post-event debrief meeting Sunday afternoon drinking a beer with a few incredibly dedicated (and tired) organizers who had also donated their time and amazing skills to making #H4WMA happen, we talked about the Plan for Progress. 
Prior to my volunteering to help bring Springfield non-profits and their challenges into the hackathon, the organizers didn't know the Plan for Progress existed.  They didn't know of the extensive networks that many of us take for granted.  You can imagine their glee when I was able to connect them to Larry Martin, from the Regional Employment Board of Hampden County, who was just about to hold an IT Roundtable for IT employers and educators and offered to encourage IT workers to attend.  And when I called Katie Zobel from the Community Foundation of Western MA and got help identifying non-profits who might be interested in submitting challenges and an offer to help publicize the event via social media.  And when I introduced them to Leadership Pioneer Valley and its mission of connecting and cultivating regional leaders. They didn't know this all existed.
The Hack for Western MA was a great example of how we can realize the Plan for Progress.  It supports two of its goals directly – talent development & retention and collaboration & engagement.  It shone a light on the real IT innovators – hard core benevolent coders.  And, it connected people who want to see the Pioneer Valley prosper.
I can't wait for Hack for Western MA 2016.