ValleyBike program ready for 1st spin; launch set for Thursday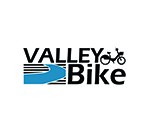 ValleyBike Share will have its formal launch at Pulaski Park on Thursday, a regional bike share program that will add 500 pedal-assist bicycles to the Pioneer Valley.
"I'm really excited," Northampton Mayor David Narkewicz said.
Click here for complete article.