Request for Comment – Proposed Amendments to 940 CMR 29.0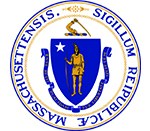 The Attorney General has proposed revisions to the Open Meeting Law regulations, 940 CMR 29.00-29.10, in an effort to help members of public bodies and the public better understand the requirements of the Open Meeting Law and to update the regulations to conform with guidance issued by the Attorney General. The Attorney General welcomes public comment on these proposed regulations.
Comments can be submitted to the Attorney General's office until August 3, 2017.
Click here for more information