Pioneer Valley Planning Commission Seeking Senior Planner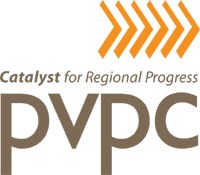 Senior Planner:  Regional planning agency seeks Senior Planner to work in its Community Development Section.  Desired qualifications include previous related experience; strong writing and verbal communication skills; knowledge of state and federal programs; good computer skills; strong organizational skills; and demonstrated experience in community development, brownfields, municipal government, and grant writing.  Individuals with 4 years professional work experience and a master's degree in regional planning or related discipline will be given preference.  The selected applicant will assume responsibility for PVPC's brownfields programs.  Starting salary $42,000 to $50,000 with benefits, depending on qualifications and experience.
Submit a cover letter, resume and three references by target date of May 18, 2015 to James M. Mazik, Deputy Director, Pioneer Valley Planning Commission, 60 Congress Street, Springfield, MA 01104.   This position will remain open until filled or the recruitment is cancelled. The PVPC does not discriminate on the basis of race, color, national origin, sex, religion and disability in employment or the provision of services.  An AA/EOE.