CTDOT Releases Proposed Fares for CTrail Hartford Line Rail Services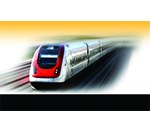 The Connecticut Department of Transportation is announcing the proposed fares for the upcoming CTrail Hartford Line rail service and a 35-day comment period. The Department is providing a variety of ways for the public to submit comments on the proposed fares and on the Hartford Line's Service and Fare Equity (SAFE) Analysis.
Click here for full CTDOT press release.