CHAPA Breakfast Forum on November 7, 2018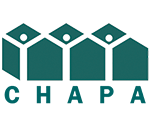 Please join us on November 7th for our Breakfast Forum: Who is the 'M' in NIMBY? New Evidence from MA Zoning Meetings. In Massachusetts, communities hold public meetings and hearings on zoning and land use decisions. This public process is designed to provide opportunities for all voices to engage and be heard.
Click here for more info and to register.