2018 Draft State Rail Plan Update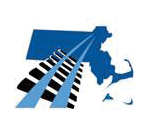 Public comment period extended to March 2nd for Draft State Rail Plan
The Massachusetts Department of Transportation (MassDOT) is announcing a two week extension of the public comment period for the 2018 Draft State Rail Plan to March 2, 2018. MassDOT held a public meeting in Worcester on January 29th and in Springfield on February 2nd to discuss the draft of the State Rail Plan. We want to thank the more than 100 attendees who came out to learn about the plan and share their questions and comments.
The public meeting presentation, which summarizes the contents of the draft plan, is now available on the State Rail Plan website, along with the full draft plan. Comments can be emailed to Planning@dot.state.ma.us or mailed to:
Attn: Jennifer Slesinger – State Rail PlanMassachusetts Department of Transportation (MassDOT)
10 Park Plaza
Suite 4150
Boston, MA 02116
Public comments must be submitted by Friday, March 2nd, 2018.