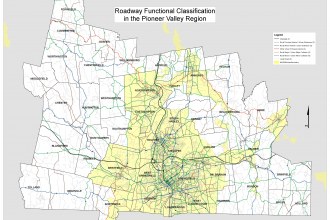 This map includes all roads in the Pioneer Valley Region (Hampden and Hampshire Counties of Massachusetts).
The map is a general map, showing the functional classifications from interstate to local.
 
Roadway Functional Classification data is from MassDOT and is the latest available (Year End Road Inventory 2013), which was released January 2014.