Let PVPC Guide Your Community Through the Hazard Mitigation Planning Process!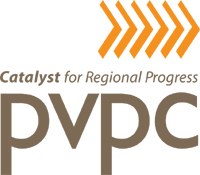 Over the past 10 years, PVPC has helped 40 communities in the Pioneer Valley develop hazard mitigation plans, making them eligible for grant opportunities from the Federal Emergency Management Agency (FEMA) and the Massachusetts Emergency Management Agency (MEMA).
Through the hazard mitigation planning process, communities assess their vulnerability to natural hazards, such as flooding, snowstorms, hurricanes, wildfire, and tornadoes. They also prioritize a set of mitigation strategies that will help eliminate the long-term risk to human life and property from these hazards. Common mitigation strategies that are eligible for grant funding from FEMA and MEMA include minor localized flood reduction projects, structural retrofitting of existing buildings, culvert improvements, installation of emergency backup generators, and infrastructure retrofits.
PVPC provides guidance in all aspects of the development of hazard mitigation plans, including identification and mapping of natural hazards, collaboration with municipal officials to prioritize mitigation strategies, and public outreach. PVPC can also assist communities in applying for grants to fund mitigation projects, through its Local Technical Assistance (LTA) program. Contact Ashley Eaton at aeaton@pvpc.org to find out more.