$5.5 Million...Now That's a Lot of Green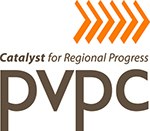 The Massachusetts Green Communities Program celebrated its sixth year in 2014 with the induction of Goshen as one of 11 newly designated municipalities—bringing the total number of Green Communities in the Pioneer Valley to 18 (of 136 statewide) and representing 42 percent of our region's municipalities.
There was also exciting news that the existing Green Communities of Springfield, Belchertown, and Palmer, three of the Commonwealth's first certified Green Communities, succeeded in reducing their total municipal energy use by 20 percent, which is a key goal of the program.
So far, the Green Communities program has delivered $5.5 million from the Massachusetts Department of Energy Resources to the 18 participating Green Communities in the Pioneer Valley. Each municipality that earns the designation receives a minimum of $125,000, with increases based on population and the proportion of residents that are economically disadvantaged. The money for the program comes from Massachusetts' participation in the Regional Greenhouse Gas Initiative (RGGI), which is a cooperative effort among Connecticut, Delaware, Maine, Maryland, Massachusetts, New Hampshire, New York, Rhode Island, and Vermont to cap and reduce power sector carbon dioxide emissions (www.rggi.org).
After they are certified, municipalities become eligible for additional competitive grant funds available only to Green Communities.
Green Community funds in the 18 Pioneer Valley cities and towns that have achieved the Green Community designation are being used for projects that are improving energy conservation and generating renewable energy for the community, which helps reduce energy costs for taxpayers. Check out the list below, and see what's happening in your Green Community!
| | | |
| --- | --- | --- |
| Amherst | $302,000 | LED streetlights |
|   | $165,539 | Building energy conservation |
| Belchertown | $160,917 | Energy conservation at Chestnut School |
| Chesterfield | $140,000 | Reimburse residents for energy efficiency improvements from MassSAVE audits; energy improvements at town buildings |
| Easthampton | $174,985 | LED streetlights |
|   | $147,653 | Energy conservation at town schools |
| Goshen | $141,400 | Award amount to be applied |
| Granby | $144,125 | Solar systems at town buildings, energy audits |
| Hatfield | $130,725 | Energy conservation at town buildings |
|   | $160,913 | Energy conservation at town schools |
| Holland | $143,250 | Energy audits at Elementary School and Fire/Police Garage; energy conservation at town buildings |
| Holyoke | $321,221 | LED building lights, solar-powered trash compactors |
|   | $166,716 | HVAC upgrades at Children's Museum |
|   | $230,000 | Energy conservation at town buildings |
| Huntington | $140,650 | Energy audits and conservation measures |
| Longmeadow | $155,125 | LED streetlights |
| Middlefield | $138,025 | Residential energy fund, solar PV at town buildings |
| Monson | $165,975 | Energy conservation for Quarry Hill School and senior center |
| Northampton | $198,500 | Solar PV at Smith Voke |
|   | $98,000 | Energy conservation at Academy of Music |
|   | $181,393 | Energy conservation at library, water treatment plant, Smith Voke |
| Palmer | $169,103 | Energy conservation at Town Hall |
|   | $224,190 | Energy conservation at town buildings |
| Pelham | $138,100 | Energy conservation audit |
| Springfield | $988,102 | Replace boilers at schools |
|   | $161,582 | Energy audits and planning for city buildings |
|   | $100,000 | Replace boiler at Glenwood School |
| Williamsburg | $142,975 | Energy audits and implementation at town buildings |
TOTAL $5,531,162
To learn more about Green Communities, contact David Elvin at delvin@pvpc.org