East Longmeadow Open Space and Recreation Plan Visioning Session
Thursday, June 9, 2016 - 6:00pm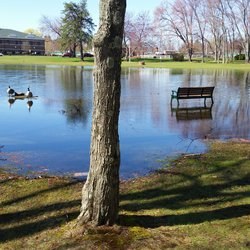 The Town of East Longmeadow is seeking public input and comment to develop town goals, objectives, and action items for open space and recreation for the next seven years. All residents are encouraged to attend a public visioning session on Thursday, June 9, 2016 from 6:00 p.m. to 8:00 p.m. at the East Longmeadow Council on Aging Media Room, located at 328 N. Main Street.
The purpose of this planning effort is to develop an updated East Longmeadow Open Space and Recreation Plan (OSRP), which was last completed in 2000. Once the OSRP is adopted, East Longmeadow will become eligible for numerous state, federal, and private foundation grant opportunities for park and conservation projects. Therefore, public comment is critically important to developing a plan that meets the needs of East Longmeadow's residents for the next seven years, when the plan will be in effect. The visioning session will include a review of the purpose and content of open space and recreation plans, review of initial survey findings, and a mapping and prioritization exercise to identify the community's top vision, goals, and objectives for implementation.
All meeting participants and residents are also asked to complete a survey to identify open spaces and recreational activities important to them. The questionnaire is available at https://www.surveymonkey.com/r/ELopenspacesurvey or in paper form at the Council on Aging and the Recreation Department offices and can be returned at the same locations.
The plan is being developed by the East Longmeadow Open Space Committee with assistance from the Pioneer Valley Planning Commission. Funding is provided by a FY16 District Local Technical Assistance Grant from the Commonwealth of Massachusetts.