WWLP: Connecticut River Clean-up Committee awarded $1.5-million to reduce sewer overflows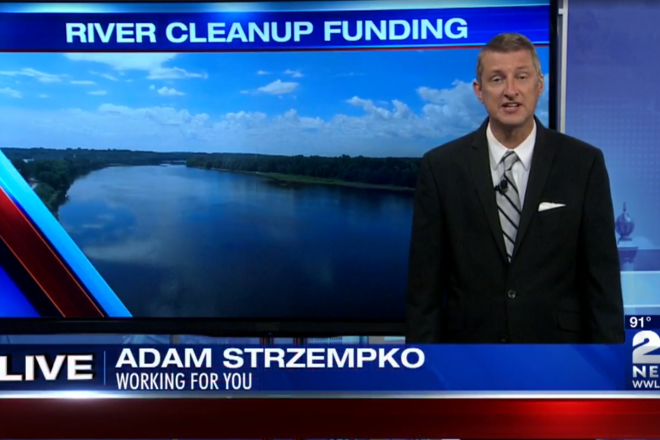 By Amy Phillips and Adam Strzempko
SPRINGFIELD, Mass. (WWLP)– The Connecticut River Clean Up Committee (CRCC) is getting $1.5 million from MassDEP to try and eliminate combined sewer overflows, or CSOs that run into the Connecticut River when we get heavy rain.
The money will be used to fund a number of projects. The Springfield Water and Sewer Commission is getting $475,000 to help fund the York Street Pump Station and Connecticut River Crossing project.
***
The CRCC is a regional collaborative convened and staffed by the Pioneer Valley Planning Commission since 1993 that has brought together communities in addressing combined sewer infrastructure issues.
The funding is provided by the Massachusetts Department of Environmental Protection (MassDEP) that was created under the state's 2014 Environmental Bond Bill. This is the sixth year that the state has awarded money to the CRCC for regional water projects.