Western Mass News: Several communities receiving funding to prepare for climate change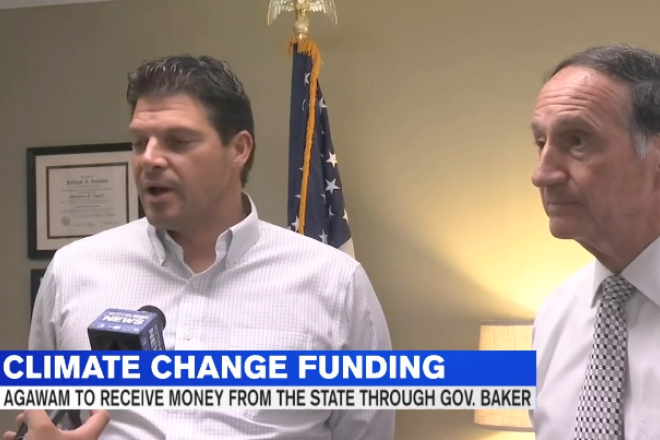 By Ryan Trowbridge, James Villalobos
Mass. Gov. Charlie Baker's administration has awarded $12 million dollars to help cities and towns across the state prepare for climate change.
There will be a total of 99 communities that will be receiving money from the state and one of those is Agawam.
To be exact, Agawam will be receiving $24,000 from the state.
Marc Strang, the director of planning and community development, told Western Mass News that they applied for a grant through the Municipal Vulnerability Preparedness Program. That's a state agency that helps city and towns identify key-climate related hazards.
Agawam will be using this money to conduct public workshops to help them identify the town's vulnerabilities and strengths to eventually create projects to battle climate change locally.
***
The town will now begin working on a contract with the Pioneer Valley Planning Commission to organize those workshops.
The town hopes to begin them in the fall and take the feedback gathered to begin working on a longer term plan.