WAMC: MassDOT Includes East-West Rail Study In Latest Multi-Year Plan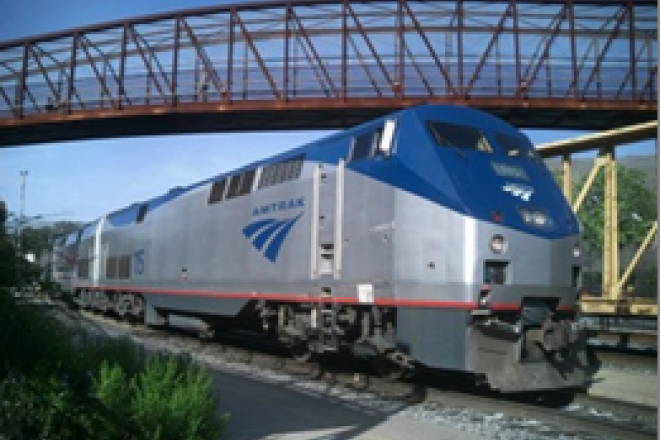 By Paul Tuthill
The Massachusetts Department of Transportation is updating the state's rail plan to prioritize projects that the agency said should be pursued over the next several years.
A draft report from MassDOT says top priority will be given to providing more passenger rail service from Springfield to points north and south, while a much discussed east-west rail line to connect Springfield and Boston warrants further study.
State Senator Eric Lesser (D-Longmeadow), who has championed a proposed high-speed rail link between Springfield and Boston, said a commitment to do a study as part of MassDOT's 2018 State Rail Plan is a big deal.
***
The public comment period on the draft rail plan report closes on February 19th, 2018.
Lesser and other advocates for east-west rail have long believed it will lift the fortunes of western Massachusetts by providing people access to jobs in the booming economy of greater Boston.  But the draft transportation report points out there is a lack of consensus about the type of service to pursue and how much it will cost.
The rail plan said the state's transportation agency is ready to move forward on extending passenger rail service between Springfield and Greenfield.
MassDOT and the Pioneer Valley Planning Commission started working almost two years to bring a pilot project to the Knowledge Corridor Line.  Commission Executive Director Tim Brennan said the plan is to have two trains each morning and two trains each evening run between Springfield and Greenfield with stops in Northampton and Holyoke.
"I am personally optimistic this can happen late in 2018," Brennan said in an interview Monday
Starting in May, CTRail is scheduled to begin operating a dozen trains a day between Springfield's Union Station and New Haven on the new Hartford Line.
Listen to the full WAMC coverage here.