Twelve Hampden County Communities to Participate in Health Assessment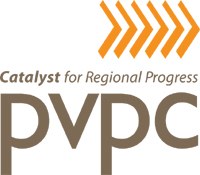 June 17, 2014--The Pioneer Valley Planning Commission, through funding from the Massachusetts Executive Office of Administration and Finance Community Innovation Challenge grant program, has engaged Ready EDI and Associates, a local consulting group, to conduct a community health assessment for twelve Hampden County municipalities: the City of West Springfield and the towns of Blandford, Tolland, Granville, Southwick, Montgomery, East Longmeadow, Ludlow, Hampden, Monson, Brimfield, and Palmer.
Joshua A. Garcia, PVPC Municipal Services Coordinator, said, "The community health assessment will aid in identifying unmet health needs that can be addressed by local public health boards and other health initiatives occurring within the region. The assessment is rooted in the shared nursing service between the participating communities that grew out of the work of the Hampden County Public Health Coalition under the coordination of PVPC planner Nikki Nixon."
Anthropologist Dr. Thomas Taaffe of Ready EDI will serve as the principal investigator for this assessment. Dr. Taaffe added, "This project will synthesize existing public health, demographic, economic, and geographic data with focus groups, key stakeholder interviews, and surveys to assess the health status and needs in twelve towns in Hampden County. Our methodology includes the use of anthropological, public health, and socioeconomic research strategies in a dialogic manner to illuminate assets, gaps, needs, disparities, and overall public health conditions."
Gail Gramarossa, MPH, serving as the secondary investigator for the study, noted, "By using qualitative and quantitative methods and grounding them in local knowledge, this assessment can be used not only to identify local health conditions, but will also provide insight into perceptions, obstacles, and hidden health disparities that will support community leaders in their efforts to address health priorities."
The study will investigate community health conditions, as well as health care access issues, and will be organized around five prevalent health sectors:
Chronic Diseases - (Cancer, diabetes, asthma/COPD, hypertension, heart disease, etc.)
Infectious Diseases – (Lyme disease, STDs, influenza, food-borne pathogens, etc.)
Environmental and Occupational Health – Asthma, workplace, etc.
Health Related Behaviors- opiate use, mental health, obesity rates, teen pregnancy, etc.
Injury and Violence - Adolescent suicide, domestic violence reports, elder abuse, etc.
The study will be conducted over the next six months and will be made available to the public in the spring of 2015.