Tim Brennan, Former Longtime Head of PVPC Passes Away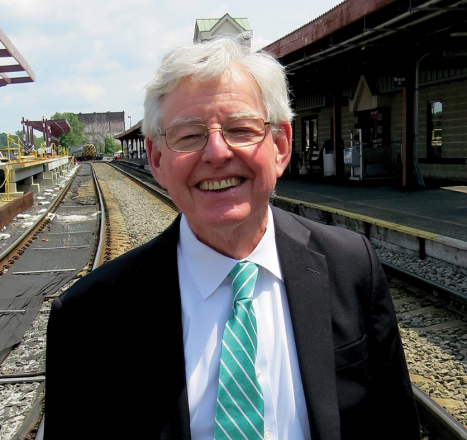 With great sadness, the Pioneer Valley Planning Commission shares that its former longtime Executive Director Timothy Brennan passed away peacefully surrounded by loved ones on Thursday, March 12TH at home after a brief illness.
Brennan served the Commission for nearly 50 years - 40 at the helm as its Executive Director. Among his many professional accomplishments, he will be remembered for fighting tirelessly for the cleanup of the Connecticut River and its tributaries; public transportation such as helping establish the Pioneer Valley Transit Authority and Valley Flyer passenger rail service, as well as championing East-West passenger rail service; and, in general, pursuing policies and programs that improved Valley residents' quality of life.
"Tim Brennan was a consummate gentleman and public servant to his core who will be sorely missed by the Pioneer Valley Planning Commission family and the Valley at large, after giving quite literally his entire adult life to the betterment of our region's 43 cities and towns," said PVPC Chairman Walter Gunn.
A memorial service will be organized at a later date due to the ongoing and evolving circumstances of the novel coronavirus.