StreetsBlogMASS: Beacon Hill Boosts Regional Transit Authorities, With a Catch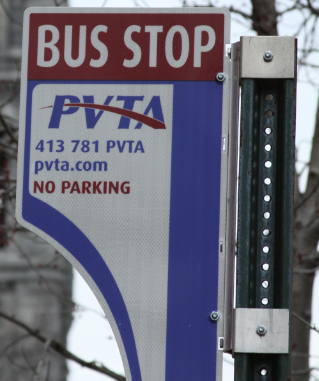 A new budget passed in the Massachusetts State House last week would increase funding for the state's fifteen Regional Transit Authorities, which operate transit services for the millions of Bay State residents who live outside of the MBTA's fixed-route service area in greater Boston.
The fiscal year 2020 budget passed last week in the Massachusetts legislature includes $87 million in base funding for RTA operations, plus $3.5 million for one-time performance grants to be administered by MassDOT.
That's a significant increase over last year's funding levels, which allocated $82 million in base funding plus $4 million for pilot grants and $2 million more for special deficit relief. The $90.5 million total aligns with the levelsrecommended in April by a special state task force, which suggested $90.5 million in annual funding. 
But the $3.5 million carve-out for one-time performance grants is a concern among RTA advocates, who say that the temporary funding hamstrings their ability to plan service improvements for the long term.
***
"The base funding is incredibly important. The RTAs know what they're getting from local governments, and they have a pretty good idea what they're getting from the feds, but the state funding is always a wild card," says Patrick Beaudry, the Manager of Public Affairs for the Pioneer Valley Planning Commission. 
Transit advocates say that the state's history of low and unreliable funding for RTAs has undermined the agencies' ability to attract new riders. 
"They've been underfunded and underinvested in for some time, so they're seeing similar problems: dips in ridership because their buses are not convenient or frequent enough, and fare increases to maintain their budgets," says Matt Casale, Director of the 21st Century Transportation Campaign at MASSPIRG. "Generally, they provide good lifeline service for the people who rely on them, but it's hard to see why people who have other options would choose the RTA service."