Springfield Republican: Western Mass. 'overlooked and underappreciated,' economist says at Knowledge Corridor event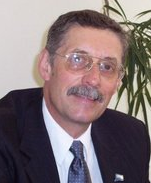 By Jim Kinney
NEW BRITAIN, Conn. — If the economy of the Knowledge Corridor of Massachusetts and Connecticut is to grow, the Hartford/Springfield-centered region is going to have to live up to its nickname.
"What sort of knowledge are we in need of in order to support economic expansion and tangible job growth in the future?" asked economist Donald Klepper-Smith, who briefed regional leaders on the area's economy Wednesday morning.
He said the post-recession economy is still going through major structural changes and employers are going to be looking for more and more brainpower and will be willing to go anywhere they need to go to find it.
***
The purpose of the meeting was to get the mayors together to learn and to share solutions and best practices for situations they all deal with, said Timothy Brennan, executive director of the Pioneer Valley Planning Commission and one of the organizers of Wednesday's event.
The Partnership promotes the region and understanding of it, Brennan said. The group also promotes the region as a unified whole, putting it on par demographically with competing metro areas like Charlotte, North Carolina, and Denver so that this area can compete for things like the new Aer Lingus round-trip transatlantic service from Bradley International Airport to Dublin.
"There is no way we could have competed for that if we were not working together," Brennan said.