The Springfield Republican: Easthampton among six communities to overhaul subdivision regulations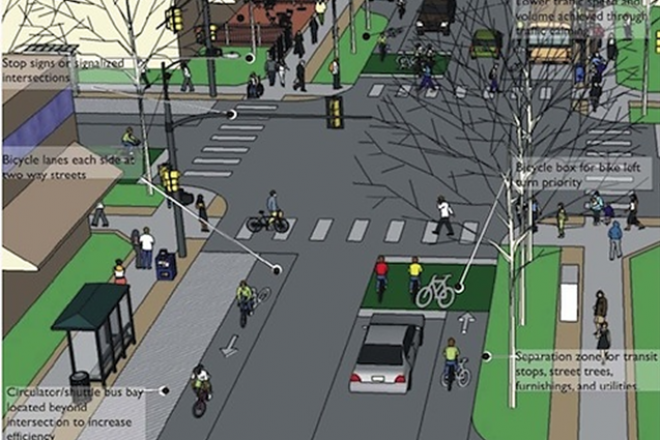 By Mary Serreze 
Many municipalities have subdivision rules that are decades old, resulting in wide, over-designed streets; excessive stormwater runoff; pavement heat islands; and unnecessary development costs, according to the Pioneer Valley Planning Commission.  
Now Agawam, Belchertown, Easthampton, Ludlow, South Hadleyand Ware will craft 21st-century subdivision regulations through a shared $47,500 state Planning Assistance grant.
Gov. Charlie Baker and Lt. Gov. Karyn Polito announced $1 million in planning grants Monday as part of a new initiative to spur significant new housing production across Massachusetts. The administration has vowed to drive the creation of 135,000 new units by 2025.
The six communities will develop state-of-the-art regulations for building subdivisions that manage stormwater, nurture the environment, and accommodate bicyclists and pedestrians. The goal is to create attractive, energy-efficient neighborhoods that use green infrastructure.
***
The Pioneer Valley Planning Commission will lead the planning effort, slated to begin in January of 2018. The commission plans to draw upon its 2014 Regional Climate Action and Clean Energy Plan and its 2014 Green Infrastructure Plan.
Read the full Springfield Republican story here.