The Reminder: CDBG funds could allow for purchase of mobile food pantry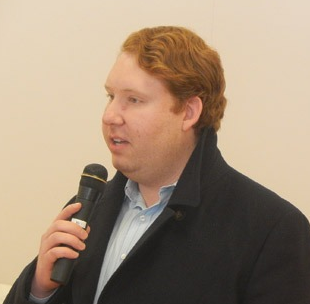 By Chris Goudreau
EAST LONGMEADOW – The Pioneer Valley Planning Commission (PVPC) has partnered with the town of East Longmeadow and the neighboring town of Hampden to apply for grant funding that would allow a mobile food pantry program to service both communities.
John O'Leary, a community development planner with the PVPC, said the project would seek a Community Development Block Grant (CDBG).
"Some of the programs and activities that we're applying for directly impact seniors, more specifically, the mobile food pantry and a housing redevelopment assistance program," he told a group of more than a hundred seniors at the East Longmeadow Senior Center on Feb. 16.
O'Leary said a van would be purchased to deliver goods and services directly to people who are unable to visit the emergency food pantry as well as accommodating more meal deliveries than is possible currently.
The housing rehabilitation program allows residents to receive a loan up to $45,000 to renovate their homes, whether those repairs would be to siding, roofs, windows, plumbing, or electrical.
Click here to read the full The Reminder story.