PVPC Drone Takes Flight for 2020 Season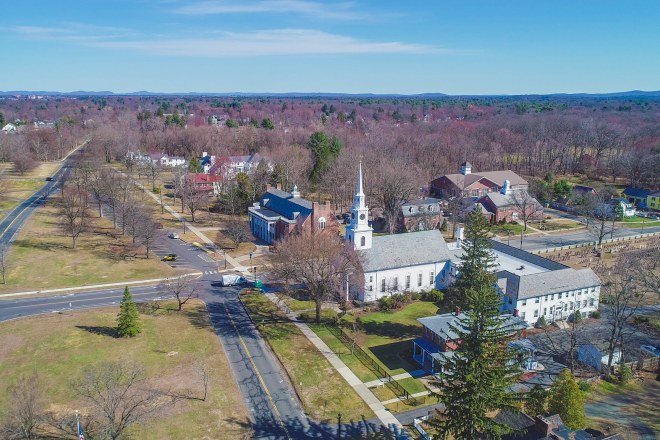 Winds and temperatures are finally beginning to moderate with the arrival of Spring! PVPC's Drone Flight Services are in full swing for the 2020 season.
Projects at PVPC have included a number of drone flights in recent weeks (hyperlinks to shared photo albums are provided below):
Northampton - Pine Grove Country Club
The City of Northampton now owns the former Pine Grove Country Club in Florence. The city wanted PVPC to capture "before" photos and video with the drone prior to major work began to restore the property to a more natural state for passive recreational use. PVPC's drone was deployed to fly to specific waypoints along pre-programmed routes that can be re-flown for "after" photos, once the construction work has been completed later this year.
 
Springfield - Page Blvd. & Berkshire Ave. Intersection
MassDOT District 2 asked if PVPC's drone flight crew could assist in providing drone photos of the Page Blvd. & Berkshire Ave. intersection during afternoon peak rush hour. This intersection is one of several intersections in the region that are seen as being a bottleneck during peak commute times. PVPC's flight crew used the drone to document the long queues backing up in the late afternoon, when many people are heading home from work.
 
Longmeadow - Town Common
PVPC's flight crew took the drone out for a flight along Longmeadow's historic town common. Some great photos of the common were captured. Visibility was excellent. The Hartford skyline is clearly visible in photos looking S/SW, which is approximately 20 miles away "as the crow flies".
PVPC makes their Drone Flight Services available primarily to city/town departments within PVPC's 43 member communities at extremely affordable rates and, if availability allows, services can be provided to private or non-profit entities on a fee-for-service basis.
Contact Todd Zukowski by email tzukowski@pvpc.org or by phone 413-781-6045 for more information.