Post-COVID-19 Traffic Impacts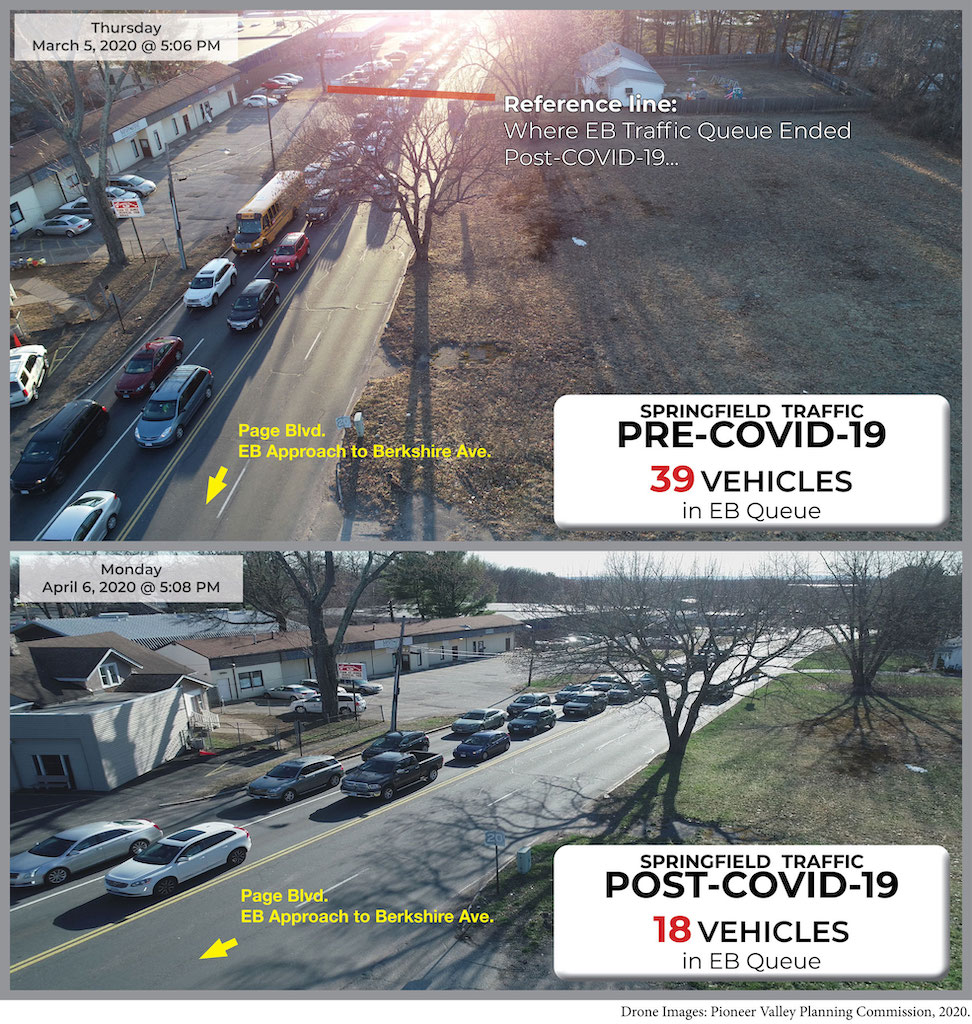 While the region does not seem to have become the total ghost town that we may have originally anticipated, traffic is noticeably lighter since all the COVID-19 shut-downs...
After having taken photos pre-COVID-19 for
MassDOT
in early March, I had the chance to return to Page Blvd. @ Berkshire Ave. in Springfield on Monday, April 7th. Photos were taken with the drone during the same weekday peak period.
There was more traffic than I expected, but the lower volume was certainly noted.
In the Pre_COVID photo, 39 vehicles can be counted in the Page Blvd. eastbound approach to Berkshire Ave.
In the Post-COVID photo, only 18 vehicles were counted in the longest queue observed between 5:00 and 5:30 PM. While the drone camera angles were slightly different, it is still easy to see just how much traffic had diminished.
I prepared the attached image to demonstrate the "before" and "after" conditions observed. A reference line has been placed on the image, indicating the difference in where the queue ended post-COVID vs. pre-COVID shut-downs.
I hope you find it interesting to see the difference in traffic in our area.
Todd Zukowski
GIS/Cartographic Section Manager
Pioneer Valley Planning Commission