Positive Impacts On Traffic Seen At Double Roundabout in Amherst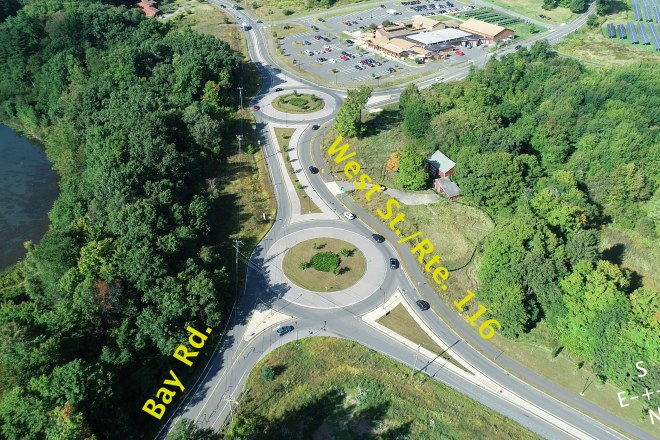 See how traffic flows at the West St. (Rte. 116) double roundbout at Bay Rd. and West Bay Rd. in Amherst!
This is video of the post-construction conditons in an area that used to be congested daily during morning and afternoon peak hours.
PVPC sent the drone flight crew to capture some morning peak hour traffic (10:00 AM Monday 9/9/19) activity.
See our YouTube video below...
Contact: Todd Zukowski for information about PVPC's drone flight services.