Planning Commission Seeks Public Input on Pioneer Valley Regional Economic Development Strategy Update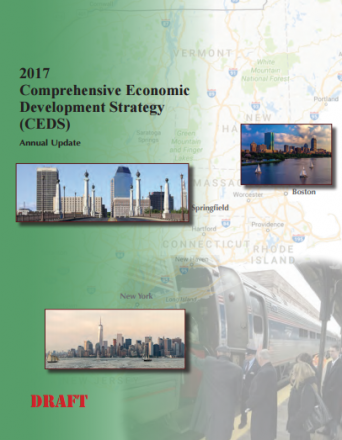 The Pioneer Valley Planning Commission (PVPC) is asking those who live and work in Hampden and Hampshire counties to participate in their 30-day public review and comment period as they conduct their annual update of the Pioneer Valley Comprehensive Economic Development Strategy (CEDS).
From workforce development and internet access, to housing and transportation matters, the CEDS is a product of the Plan for Progress Steering Committee - comprised of leadership from the public, private and nonprofit sectors, collaborating to create a more economically friendly Valley.
Those interested have until June 2nd to review the report - available at the PVPC's office, 60 Congress Street in Springfield, or online here - and send any comments, questions or concerns to Lori Tanner, Senior Economic Development/Policy Analyst at ltanner@pvpc.org or (413) 781-6045.
The document is required by the U.S. Economic Development Administration to maintain the region's status as an Economic Development District and to document ongoing economic development initiatives.
The report also identifies eligible projects seeking federal grant assistance from the EDA during the upcoming year.