Pioneer Valley Progress Report: April 2018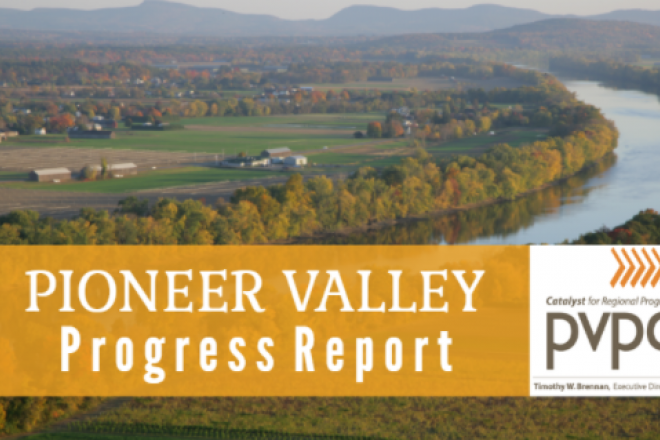 Welcome to April's Pioneer Valley Progress Report! It's been another busy month here at the planning commission, where we've been advocating, and helping local communities implement, programs and policies that make our quality of life better.
Earth Day is always a great time to reflect on the progress being made to protect our Valley's water and air and, as you'll see, we've been awfully busy on that front.
Of course, we know how interconnected our transportation system and environment are and so we also continued to push for the funding needed to protect those who depend on the
PVTA
to get from Point A to Point B.
Last, but certainly not least - our Domestic Violence Prevention Program Manager, Monica Moran, was honored in Boston this month for her tireless work, for which we are all incredibly grateful.
We are so proud to present some of our best accomplishments over the last month on behalf of the 43 cities and towns of Hampden and Hampshire counties.
-Team Pioneer Valley Planning Commission