Massachusetts Transportation Advocates Back Senator Eric Lesser's Regional Ballot Initiative Budget Amendment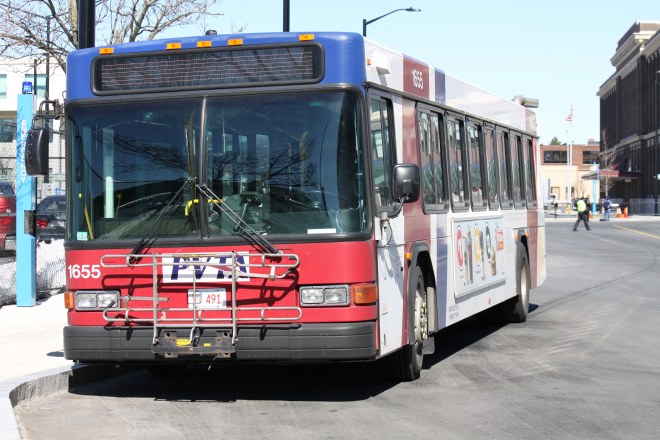 Transportation groups across the Commonwealth are lining up in support of Senator Eric Lesser's recent filing of language to the state's budget debate (Amendment #1183) that would enable a municipality or group of municipalities as a district to raise additional local money for transportation projects or operations via ballot initiative.
"Regional ballot initiatives are a creative solution to some of our transportation challenges," said Senator Eric P. Lesser, who serves as Senate Chairman of the Committee on Economic Development and Emerging Technologies, and the Vice Chair of the Committee on Transportation. "These initiatives give control to cities and towns, allowing local communities to decide which projects matter most to them and which they want to raise funds for based on local needs. I am thrilled to have the support of the Pioneer Valley Planning Commission, Transportation for Massachusetts and advocates across the state who see the benefits this amendment could bring. While the state government and decision makers on Beacon Hill are focused on funding transportation projects in the Boston area, communities in Western Mass need this flexibility to ensure they aren't left behind."
"Over the past decade Regional Ballot Initiatives have proven to be extraordinarily popular across the United States with nearly 70% being voter-approved by wide margins in districts across the political spectrum," said Executive Director Tim Brennan. "If passed, regions across the Bay State will be able to access yet another tool to raise local revenues exclusively for specified local and regional transportation projects and services."
"Giving voters a say in local transportation investments helps build support for new projects that can improve the entire system. When residents put their own money directly into the transportation network, it offers them a voice in deciding which improvements will be most immediately impactful," said Lizzi Weyant, manager of Government Affairs at MAPC. "These ballot initiatives will not solve the Commonwealth's transportation funding crisis, but they will go a long way towards ensuring voters can make the investments that matter the most to their commutes."
Two things I frequently hear from my constituents in Easthampton is the value they place on our transportation system, such as maintaining our roads and bridges, PVTA service and our incredibly popular stretch of the Manhan Rail Trail - as well as their desire to know exactly where their tax dollars are going," said Easthampton Mayor Nicole LaChapelle. "The beauty of Regional Ballot Initiatives, as demonstrated in regions across the country, is that it empowers communities and regions to invest in those local transportation assets with a funding mechanism that tells voters upfront exactly which projects and services they will be supporting with that additional revenue."
Chris Dempsey, Director of the statewide advocacy coalition Transportation for Massachusetts said, "We thank Senator Lesser for filing this important amendment, and applaud the many Senators who are cosponsors of this amendment. While regional ballot initiatives would not solve our transportation funding needs alone, this policy is an important piece of the funding puzzle and we strongly support passage of this language during this legislative session. In public opinion polls of Massachusetts voters, respondents have repeatedly and by wide margins favored policies that allow local referenda to fund transportation."
"Many cities and towns have already shown strong local leadership in building a better transportation future with the limited resources, however people across the Commonwealth are still frustrated by the pace of change," said Stacy Thompson, Executive Director of LivableStreets Alliance." Now is the time to give municipalities the opportunity to raise revenue for local and regional transportation projects and to give voters a more direct role in the process." 
A recently released report by MassINC's Gateway City Innovation Institute identified Regional Ballot Initiatives as a key policy approach for promoting robust transit-oriented economic development in Massachusetts' mid-sized cities.
"To encourage communities to pursue a broader vision for Gateway City Transit-Oriented Development (TOD) and regional economic development, at this stage the how is more important than the what," said co-author of the report and Principal of Hodge Economic Consulting, Dan Hodge. "Throughout the country, transformative transportation projects are happening where regional transportation agencies are empowered to advance projects by putting local option taxes before the voters in their jurisdictions. By passing pending leg­islation this session, Beacon Hill can give communities in Massachusetts this same possibility."
Acting as a supplement to other transportation revenues, these funds would give voters a direct role in the process and allow regions across the Commonwealth to re-invest in themselves with specific transportation projects and services enumerated to voters before going to the polls.
 Regional ballot initiatives are regularly used to finance transportation investments in states all across the country (including California, Colorado, Georgia, Michigan, Missouri, Idaho, Ohio, South Carolina, and Louisiana). These initiatives have high rates of passage (70-80%) and can be a key mechanism to fund both operations and capital projects for transportation.