Governor Baker Signs Executive Order to Strengthen Municipal Partnerships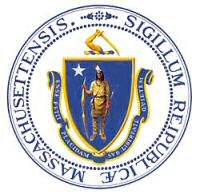 Governor Baker Signs Executive Order to Strengthen Municipal Partnerships
New Executive Order Creates The Community Compact Cabinet To Elevate Municipal Relationships With Governor's Office
Boston - Governor Baker today signed his first Executive Order, creating the Community Compact Cabinet, to elevate the Administration's partnerships with cities and towns in all communities of the Commonwealth.  Chaired by Lt. Governor Polito, the Community Compact Cabinet will allow the Governor's Office to work more closely with leaders from all cities and towns.
"Karyn and I both served as selectmen in our hometowns and clearly understand the important challenges encountered in our local communities," said Governor Baker.  "I am pleased to sign this Executive Order which gives cities and towns a real seat at the table in our Administration. State and local government are tightly intertwined and with Karyn at the helm of the Community Compact Cabinet, our Administration will be better equipped to respond to their needs and  create safer, stronger communities across the Commonwealth."
"This is a critical first step in the right direction for our Administration," said Lt. Governor Polito.  "I look forward to championing this effort throughout the Commonwealth to partner with our hardworking municipalities and pave the way for better and brighter opportunities in our schools and communities."
About Executive Order:
Empowers Lieutenant Governor Polito to be a champion for municipal issues across state government

Restructures the Department of Revenue to include a new Senior Commissioner for the Division of Local Services, reporting directly to the Commissioner

Creates a Community Compact Cabinet that will work toward mutual accountability, work to reduce red tape, promote best practices, and develop specific "community compacts" with local governments.

These community compacts will create clear, mutual standards, expectations, and accountability for both the state and municipalities as we seek to create better government for our citizens.
This Executive Order will revoke and supersede Executive Order 537, which was invoked under the previous Administration in September 2011 and relegated municipal affairs to the Executive Office of Administration and Finance.
Next week, Lt. Governor Polito will kick-off a statewide tour to meet with local mayors and address ways to strengthen partnerships in our communities.  Polito will discuss the $100 million in new Chapter 90 funding that was released on the Administration's first day in office to fund local road and bridge repairs for every city and town in the Commonwealth.  The Baker Administration has pledged to protect local aid, funding for the homelessness and the Department of Children and Families.
For more information, visit the source by clicking on the following link: http://www.mass.gov/governor/press-office/press-releases/fy2015/exec-order-to-strengthen-municipal-partnerships-signed.html