Get Ready... Census 2020 Preparations Already Underway!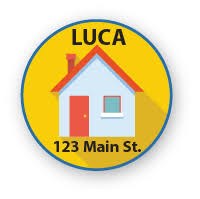 April 1, 2020 seems so far away, doesn't it?
For the US Census Bureau and the cities and towns within the Pioneer Valley Region, the Census 2020 train is ready to leave the station NOW!
Q: Why is it important to help make Census 2020 as accurate as possible?
A: Money! Plain and simple.
Federal funds go to the states for education, highways, bridges, social programs and more! Over $400 billion is distributed to states proportionally, using the population figures from the latest decennial (10 year) census. 
According to Governing.com, federal funds allocated to the Commonwealth represented 27.9% of Massachusetts' General Revenue for FY15.
Q: What can we do about it?
A: Cities and Towns need to proactively support Census 2020 preparations.
Our communities have the ability to influence the accuracy of Census 2020, by making sure the US Census Bureau has the most up-to-date list of addresses to be counted. 
Missing residents in the Census 2020 count could significantly reduce the funding Massachusetts receives, ultimately reducing the federal funds available to our cities and towns.
The Process
The development of an accurate Master Address File is the first and most vital stage of the census process. Reviewing and updating this data is one of the only chances your community will have to review and correct the census information. All errors and disputes with the census must take place prior to the census being conducted, as disputes with the final results of the census will no longer be possible.
Beyond federal funding allocations, your political representation is based upon boundaries that are delineated from the results of the Census. This directly corresponds to how much of a voice your community has in the State House and Congress. Every person counts and it does make a difference! After the 2010 Census, Massachusetts lost a congressional seat.
Participating in this program is of vital importance and the Pioneer Valley Planning Commission hopes that each of our municipalities will give this a high degree of attention. It is very important that each city and town appoint a Local Update of Census Addresses (LUCA) Liaison. 
Recognizing the importance of a full, accurate census count to our cities and towns, if there is any assistance we can provide to you, please ask. 
Also, if you are not the designated Census liaison for your community, we would appreciate if you could let us know who has been appointed to this task as we would like to make sure that all appropriate people receive the necessary information and ensure that we have done everything we can do across the Pioneer Valley Region to get a full count. You can update us or request help in the process by calling Molly Goren-Watts at 413-781-6045 or by email to  mgoren-watts@pvpc.org .  
The U.S. Census Bureau will be having local workshops in Westfield and Hadley to go over this program and we strongly urge that your city or town's designated census liaison attend. Workshops will provide information and training, as well as an opportunity for us to discuss how each municipality can complete this task and how we at the Pioneer Valley Planning Commission can be of the best assistance.  More information on the LUCA program in the Commonwealth is available from the Massachusetts Secretary of State's office. Register for LUCA workshops.