Draft Transportation Projects Listings Now Available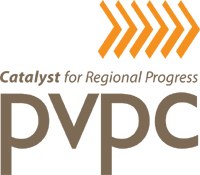 August 7, 2014--The Massachusetts Department of Transportation (MassDOT) is pleased to announce the availability of the draft project listings for the proposed State Transportation Improvement Program (STIP) for federal fiscal years 2015 to 2018. These draft listings are a compilation of roadway, bridge, intermodal, and transit projects as developed by the Commonwealth's ten Metropolitan Planning Organizations (MPOs) and the three non-MPOs. These projects are available for review at http://www.massdot.state.ma.us/planning/Main/StatewidePlans/StateTranspo....
The comment period will begin August 7, 2014 and end on September 7, 2014. All comments can be forwarded to the STIP Coordinator by mail to MassDOT, Office of Transportation Planning, 10 Park Plaza, Room 4150, Boston MA 02116; by e-mail to Allam.Sreelatha@.state.ma.us; or by fax to (857)368-0639.
As part of this process, the Pioneer Valley MPO recently approved the 2015 – 2018 Transportation Improvement Program (TIP) for the Pioneer Valley Region. Major projects included in the TIP are the I-91 Viaduct deck replacement, Springfield Main Street (North End) improvements, and Hadley Route 9 at Route 47 intersection improvements.
Questions regarding the Pioneer Valley TIP can be directed to PVPC Transportation Planner Andrew McCaul at (413) 781-6045 or amccaul@pvpc.org.