Daily Hampshire Gazette: Pandemic spike in food insecurity ebbing, but chronic problem remains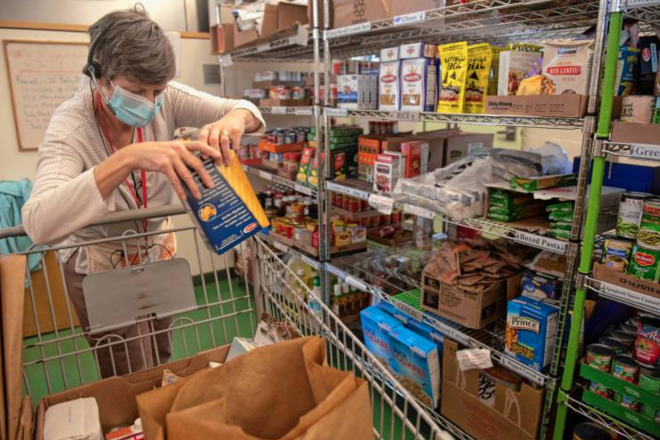 Several counties in western Massachusetts experienced a spike in food insecurity last year due to the COVID-19 pandemic, highlighting the importance of long-term programs serving those in need.
In 2020, food insecurity grew 45% in Hampshire County, 42% in Hampden County and 40% in Franklin County compared to the previous year, according to data from Feeding America, which was analyzed and summarized in the latest installment of the Pioneer Valley COVID Recovery Dashboard, "Safety Net, Food, & Hunger in the Pioneer Valley." The online dashboard was created by the Pioneer Valley Planning Commission.
"When families are facing economic turbulence and things like unemployment, their budgets are constrained," said Douglas Hall, data manager at the planning commission and lead researcher for the project. "And we've been exploring the role that the local safety nets have been playing and the incidence of food insecurity and ongoing hunger among many of the families in the Pioneer Valley."
The installment is part of a series produced by the planning commission in partnership with the Pioneer Valley Data Collaborative, which highlights the impact the COVID-19 pandemic has had in western Massachusetts.
The data dashboard also highlights the importance of statewide and regional safety nets; in particular, the Supplemental Nutrition Assistance Program operated through the Massachusetts Department of Transitional Assistance and food distributed by the Food Bank of Western Massachusetts.
"There was a real surge in the demand for the services, some of which are sort of routine services that are always there for folks," Hall said. "But there are also some new programs that came in or expansions to existing programs that help folks really to weather the worst of what's been going on."