Country Journal: Lt. Governor presents financial plan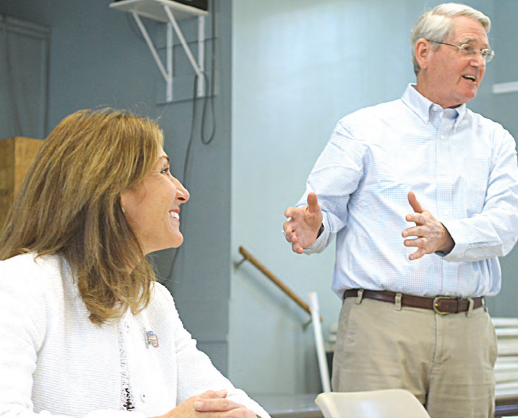 By Lisa Connell
H I L LT OW N S – L t . Governor Karyn Polito got a warm reception at Stanton Hall in Huntington on June 7 as she was there for the announcing of the new "Implementation Plan for a Shared Finance Operation: 
A Community Compact Cabinet Initiative." Which basically is a way for the six towns of the Hilltown Collaborative– Blandford, Chester, Huntington, Middlefield, Montgomery and Russell– to share financial services. 
Polito thanked the towns for joining the Community Compact a year ago and signing on to the Best Practices Program, where each community finds the best way to share services with each other. The whole idea is to help small rural communities deliver better services to their taxpayers and improve their economic situation.