Clean Rivers: CRWC pioneers website to feature water sampling results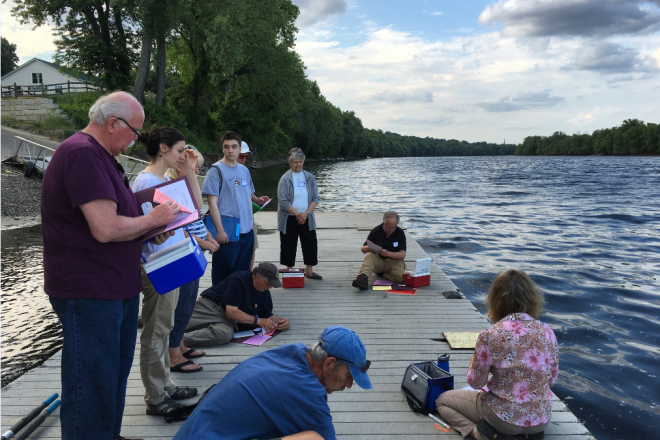 By the Brattleboro Reformer
Posted: 6/6/2016
SAXTONS RIVER >> In time for the summer recreation season, the Connecticut River Watershed Council and 16 partners have launched the 2016 Connecticut River water sampling program. Water samples are tested for E. coli bacteria as an indicator for all types of other pathogens that could potentially make you sick. River users can visit the "Is It Clean" web page located at www.ConnecticutRiver.us to find bacteria test results at more than 147 river access and recreation sites in Vermont, New Hampshire, Massachusetts, and northern Connecticut. Samples are typically collected at each site weekly or bi-weekly and test results are posted online 24 hours later, through early October.
***
The water sampling project is now in its ninth year. Partner organizations include Connecticut River Watershed Council, Pioneer Valley Planning Commission, Southeastern Vermont Watershed Alliance, Friends of Lake Warner, Putney Rowing Club, Black River Action Team, White River Partnership, Ottauquechee River Group, Ashuelot River Local Advisory Committee, Greater Northfield Watershed Association, Greenfield Health Department, Farmington River Watershed Association, Connecticut River Chapter of Trout Unlimited, Scantic River Watershed Association/University of Saint Joseph, Goodwin College, the CT River Academy, and USGS. All of these organizations rely on trained volunteers to help with sampling. Every year, these organizations must apply for grants and request donations to keep their testing programs going. If you find this information useful, support your local watershed organization by becoming a member.
To read the full story from the Brattleboro Reformer click here.