City of Northampton, PVPC Hold Public Engagement Event for Local Hazard Mitigation Plan Update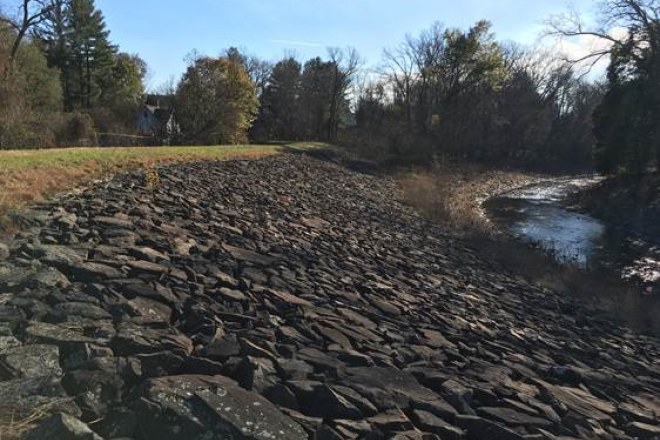 Northampton residents, businesses, and surrounding community representatives recently had the opportunity to learn about the City of Northampton Hazard Mitigation Plan (HMP) Update and provide comments at a Zoom meeting held on April 28. 
The meeting included an overview of the hazard mitigation planning process and a discussion of existing mitigation initiatives addressing natural hazards in Northampton. Members of the HMP steering committee, municipal officials and PVPC staff were present and available to answer questions and receive input on the impacts of natural hazards on the City.
All interested parties are encouraged to attend the second and final public meeting via Zoom (link to be provided by the City) on June 22nd, at 6:30 pm to review the draft plan update and provide input of future mitigation actions.
This planning effort is being undertaken to help Northampton assess the risks faced from natural hazards, identify action steps that can be taken to prevent injury, loss of life, and damage to property, and prioritize funding for mitigation efforts.
A mitigation action is any action taken to reduce or eliminate the long-term risk to human life and property from hazards. Past Hazard Mitigation Plans have made the City eligible for grant-funded construction projects (e.g., bank stabilization along Roberts Meadow Brook, flood control measures along River Road, and elevating a house on Island Road) and advanced regulatory reform (e.g., revising the City's floodplain regulations).
To facilitate the HMP update process, the City has established a steering committee that is working with assistance from the Pioneer Valley Planning Commission and funding from the Federal Emergency Management Agency (FEMA) and the Massachusetts Emergency Management Agency (MEMA). All steering committee working meetings will be posted on the City's website and are open to the public.  Individuals interested in the HMP update process who are unable to attend a meeting can submit questions and comments to the Pioneer Valley Planning Commission.
HMPs have to be updated on a 5-year cycle to maintain FEMA approval/eligibility for certain grants. Within that 5 year period, the plan participants (municipal government and departments) are eligible to apply for mitigation-related FEMA grant funding opportunities to reduce their natural hazard vulnerabilities.
For more information on Northampton's HMP or to engage PVPC in HMP work on behalf of your community, please contact PVPC's Emily Slotnick at eslotnick@pvpc.org or (413) 285-1188.