Calling Participants for Focus Groups - Community Public Health Assessment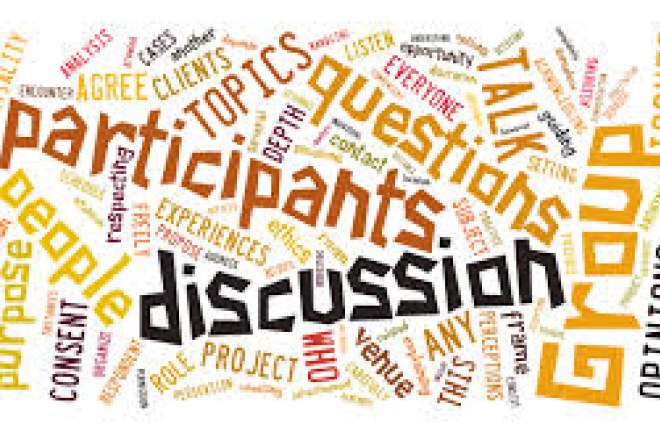 Focus Groups Help Communities
Hampden County Community Public Health Assessment
Public health researchers are analyzing quantitative health indicators such as fertility rates, smoking rates, or access to primary care doctors to develop profiles of communities and their health needs. Statistics can often anchor what we know about a given community, however, numbers never tell the whole story. Surveys, key informant interviews, and focus groups help social scientists "get the whole picture". Community members, by participating in these study tools, provide insights into the often 'untold story' about health needs and the quality of life in our towns and cities.
Gail Gramarossa, MPH, of the Belchertown-based consulting group Ready EDI, will be conducting a series of focus groups in the Hampden County communities of West Springfield, Blandford, Tolland, Granville, Southwick, Montgomery, East Longmeadow, Ludlow, Hampden, Monson, Brimfield, and Palmer.  The focus groups will engage in group discussions, generally attended by 10-12 people, lasting about 90 minutes, facilitated by a moderator posing set of open-ended questions.  the focus groups will help the researchers to better understand community needs or gaps in services and to obtain input or feedback on programs and community resources.  The focus groups, to be conducted in the 12 towns, are part of a broader community health assessment commissioned by the Pioneer Valley Planning Commission, through funding from the Massachusetts Executive Office of Administration and Finance FY2014 Community Innovation Challenge grant program. 
Ms. Gramarossa, serving as the secondary investigator for the study, noted, "By using qualitative methods such as focus groups, and grounding them in local knowledge, this assessment can be used not only to identify local health conditions, but to provide insight into perceptions, obstacles, and hidden health disparities. This information supports local leaders in their efforts to address priorities and improve the health of their communities."
Residents of these communities are encouraged to participate in the focus groups. For more information, please call Gail Gramarossa at (413) 323-4489.  A small stipend and a meal will be provided to participants.