BusinessWest 40 under Forty 2015 - Congratulations Joshua A. Garcia!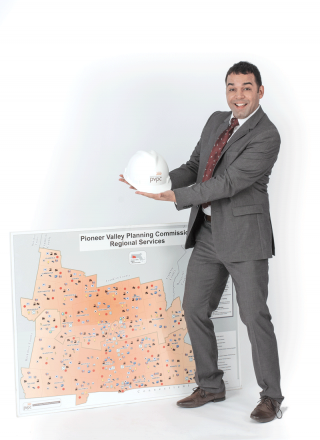 ---
Joshua Garcia, Municipal Services Coordinator, Pioneer Valley Planning Commission; Age 29
George O'Brien on April 20, 2015 in The Class of 2015
"Since June 2013, Garcia has been serving the Pioneer Valley Planning Commission as municipal services coordinator. In that role, it is his responsibility to coordinate collaborative partnerships between the PVPC's 43 member communities and provide project-management expertise. He's also tasked with providing technical assistance to local governments to facilitate what he called "cross-jurisdictional shared municipal opportunities" with the goal of reducing costs and improving service efficiencies.
"My role is to get municipalities to cross-collaborate in order to share resources," he explained. "When it comes to specific municipal functions of local government, be it inspectional services or public health … instead of communities focusing on trying to provide these themselves, we encourage them to work with a nearby municipality and share resources."
As examples, he cited a scenario where two communities, each paying a part-time inspector, could collaborate and together hire one full-time employee, and another where smaller towns could share a full-time public-health nurse. In both cases, the participating communities would save money.
And such creative steps will become necessary in the years to come, he told BusinessWest, because municipal budgets are getting increasingly tighter. "It's about trying to bring regional solutions to local issues..." Read FULL ARTICLE HERE. 
— George O'Brien
Article was written by George O'Brien at BusinessWest. Source: http://businesswest.com/blog/joshua-garcia/